There's something about Montana, the Big Sky Country, that just gets under my skin in a way no other place does. I've had my fair share of grand escapades, from trekking across the awe-inspiring mountain ranges to those laid-back weekend kayak trips with my better half.
Sure, I've been around – from the Southern Alps of New Zealand to the frosty glaciers of Iceland, and even the towering heights of Machu Picchu in Peru. But it's Montana that always pulls me back, that always feels like home.
Let me take you on a journey you won't forget, to the heart of Northwest Montana. It's a place that calls out to wanderers and workers alike, drawing folks from all across the States and beyond. With its sweeping mountain vistas, tranquil lakes, and bustling small towns, it's a sanctuary for those in search of adventure and peace. It's all here, waiting for you in Montana.
But Montana isn't just about the great outdoors. Its cities are vibrant, bustling with a rich tapestry of arts, culture, and culinary delights. Galleries, theaters, music venues, and a thriving food scene reflect the spirit of the West. It's a place where the old and the new come together, where the spirit of the West is alive and well. So come, immerse yourself in the culture of Montana. It's a place that, like the vast Montana sky, is full of endless possibilities.
Here are some ideas and resources that will assist in planning your vacation or special event in Northwest Montana:
Lodging in NW Montana
Dining in NW Montana
Shopping in Montana
Montana Group and Meeting Planning
Travel Agencies & Transportation
Things To Do in Northwest Montana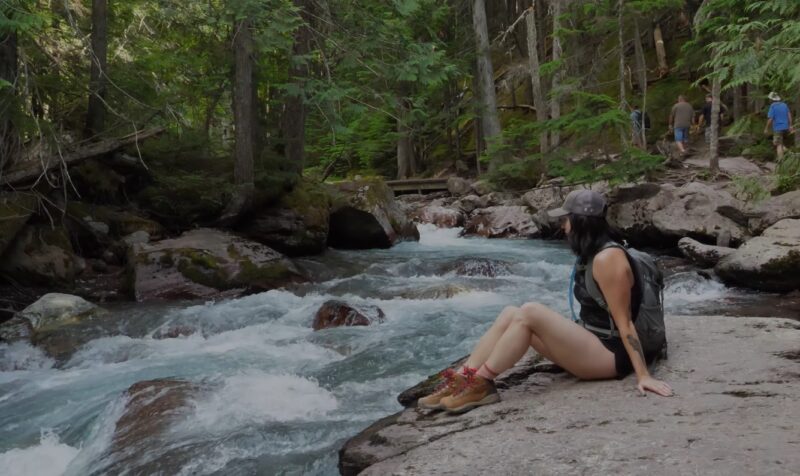 With over a million acres of public land dedicated to outdoor recreation, the valley is a paradise for hiking, fishing, camping, and relaxing in nature, and wildlife viewing. The proximity to Glacier National Park and Yellowstone offers unparalleled opportunities for adventure. Then there's the thriving arts scene, from local galleries featuring local artists to theaters hosting a range of performances. And let's not forget the culinary delights that await, ready to tantalize your taste buds and leave you in a state of bliss.
So whether you're a nature lover, a culture vulture, a food enthusiast, or an adventure seeker, Northwest Montana has something for you. It's a place where every day brings a new discovery, a new story to tell. And we can't wait to dive deeper into what makes this region so special.
Wilderness
Everyone has heard of Yellowstone and Glacier National Park. And while Montana acts as a gateway to these locales, I want to bring you back down to our wonderful region of the states. I want to take you on a journey through the Flathead National Forest, to the to the majestic Wild Horse Island in Flathead Lake. Or from the diverse Kootenai National Forest, heights of Whitefish Mountain Resort.
Flathead National Forest
There's something truly magical about the Flathead National Forest. The moment you step into this sprawling expanse of wilderness, you can't help but feel a sense of awe . Covering over 2.4 million acres, the forest is a tapestry of towering trees, rugged mountains, and crystal-clear rivers.
It's a place where you can truly disconnect from the hustle and bustle of everyday life and reconnect with the natural world. I've spent many a day hiking along the forest's trails, each one offering a new perspective, a new slice of this wild paradise.
One of my favorite things about the Flathead National Forest is the sense of tranquility it offers. Whether I'm casting a line into the Flathead River, hoping to catch a trout, or setting up camp under a canopy of stars, there's a peace here that's hard to put into words. It's just you and the wilderness, a connection that feels both humbling and empowering.
And then there's the wildlife. From the graceful deer that you might spot darting through the trees, to the songbirds that fill the air with their melodies, the forest is teeming with life. It's a reminder of the delicate balance of nature, of our role as stewards of these precious landscapes.
While the forest borders the western side of Glacier National Park and is home to the stunning Flathead Valley, it's a destination in its own right. And although Flathead Lake is a part of the forest's allure, it's a gem that deserves its own spotlight.
Flathead Lake
Nestled within the Flathead Valley lies jewel that sparkles under the Montana sky. As the largest natural freshwater lake west of the Mississippi, its vastness is awe-inspiring. The sapphire-blue waters stretch as far as the eye can see, framed by a backdrop of rolling hills and towering mountains. It's a view that never fails to take my breath away, no matter how many times I see it.
The lake is more than just a pretty face, though. It's a hub of activity, a place where adventure awaits around every corner. On any given day, you can find me out on the water, kayaking or sailing, feeling the cool spray on my face as I navigate the gentle waves. And when the weather's warm, there's nothing quite like taking a dip in the lake's refreshing waters.
One of the lake's most unique features is Wild Horse Island, a state park located on the largest island in Flathead Lake. It's a place that feels like a world unto itself. Hiking the island trails while winding through old-growth Ponderosa pine forest and pastures dotted with wildflowers. The diverse wildlife includes wild horses, bighorn sheep, bald eagles and more. Seeing a herd of wild horses up close is one experience I will never forget!
Kootenai National Forest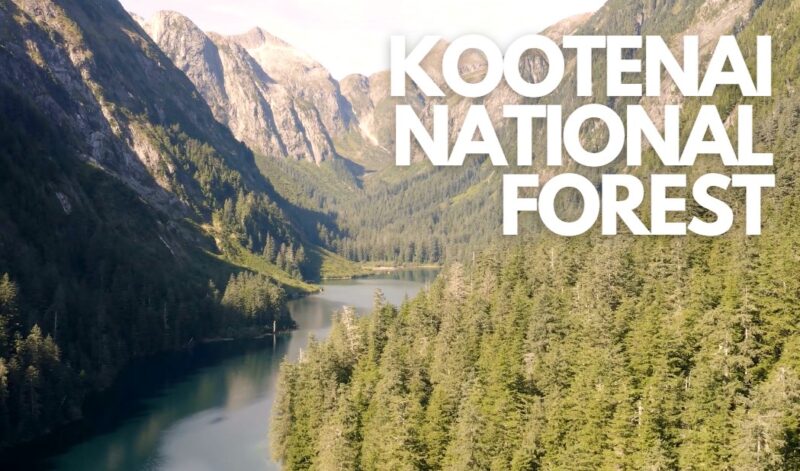 Tucked away in the far northwest corner of the state, this national forest is a realm of diverse landscapes and untamed beauty.
With a network of trails that wind through dense forests and across high mountain ridges, it's a hiker's paradise. Each trail offers its own unique adventure, its own set of challenges and rewards. Whether I'm embarking on a strenuous uphill climb or enjoying a leisurely stroll along a riverbank, I'm always in awe of the scenery that unfolds around me.
But there's more to it than just hiking. The opportunities for fishing in the clear mountain streams, or for camping under a blanket of stars, or simply sitting and listening to the symphony of sounds that fill the forest, it's truly majestic. And let's not forget the Kootenai Falls, one of the largest free-flowing waterfalls in the northwest.
Whitefish Mountain Resort
Whitefish Mountain Resort, perched on Big Mountain near the charming town of Whitefish, is a gem in Northwest Montana's crown. It's not just a ski resort, it's a year-round haven for outdoor enthusiasts and adventure seekers.
In the winter, the resort transforms into a snowy wonderland. With a variety of runs catering to all skill levels, from gentle slopes for beginners to challenging terrains for the seasoned pros, it's a skier's and snowboarder's paradise. But the fun doesn't stop there. You can also enjoy snowshoeing, sleigh rides, and even a moonlight dine and ski experience.
When the snow melts, the resort reveals a different side. The lush greenery of the mountain in the summer is a sight to behold. Hiking and mountain biking trails crisscross the landscape, each offering its own unique adventure. And for those seeking a thrill, the resort offers zip-lining, an aerial adventure park, and an alpine slide. Whether you're soaring through the treetops or racing down the mountain, the rush of adrenaline is matched only by the breathtaking scenery.
Arts & Culture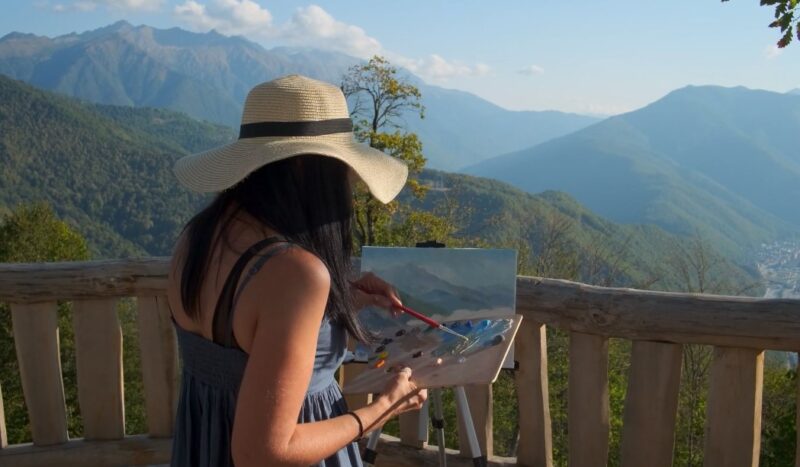 Hannah Montana may be from Tennessee, but Big Sky Country has its own rich musical heritage. A rich musical heritage exists that spans a variety of genres, from country and folk to rock and jazz, there's a soundtrack for every taste.
The region's music scene is vibrant and diverse, with local venues hosting live performances that showcase both homegrown talent and visiting artists. Notable musicians from the area include Pearl Jam's Jeff Ament, who hails from Big Sandy, and Tim Ryan Rouillier, born and raised in Polson.
Are you more of an art aficionado? Well, the region has a deep appreciation for its artists. From landscape paintings capturing the area's natural beauty to contemporary pieces that push boundaries. Local art festivals and markets are also a common sight, providing artists with a platform to share their work and art lovers with the opportunity to discover new favorites.
Culinary Scene
And finally, fear not Foodies, Northwest Montana is a culinary adventure waiting to be discovered. The region's food scene is as diverse and vibrant as its landscapes, offering a unique blend of flavors that reflect its rich cultural heritage and abundant natural resources. From hearty, farm-to-table fare that showcases the best of Montana's produce to innovative cuisine that pushes the boundaries, there's something to satisfy every palate.
Local ingredients take center stage in many dishes, with Montana's ranches providing high-quality beef and lamb, and the state's rivers and lakes offering up fresh trout and other fish. And let's not forget the huckleberries, a regional specialty that finds its way into everything from pies to cocktails. The region is also home to a burgeoning craft beer scene, with local breweries creating a range of brews that are the perfect accompaniment to any meal.
Accommodations In Flathead Valley
Whether you're drawn to the rustic allure of a cozy cabin or the indulgent luxury of a four-star resort, there's a place for you here. The valley is dotted with everything from charming bed and breakfasts to opulent resorts, each offering a unique experience. And with many accommodations boasting breathtaking views of the surrounding landscapes, your stay in the valley is sure to be unforgettable.
Getting to the Flathead Valley is a breeze. Glacier Park International Airport, conveniently located between Kalispell, Whitefish, and Columbia Falls, provides all the amenities of a major airport without the usual crowds. It's serviced by several airlines, including Alaska/Horizon Airlines, Delta, Allegiant, and United Airlines, making it an accessible destination from various locations.
If train travel is more your speed, Amtrak's Empire Builder route is a scenic journey between Seattle and Chicago, making daily stops at the historic Whitefish Depot. Additional stops include West Glacier, Essex, and East Glacier Park, offering a variety of entry points into the region.
And for those who love a good road trip, the journey to Flathead Valley is just as delightful as the destination. Interstate 90 to U.S. Highway 93 or U.S. 2 will lead you straight into the heart of the valley, offering scenic views along the way.
Climate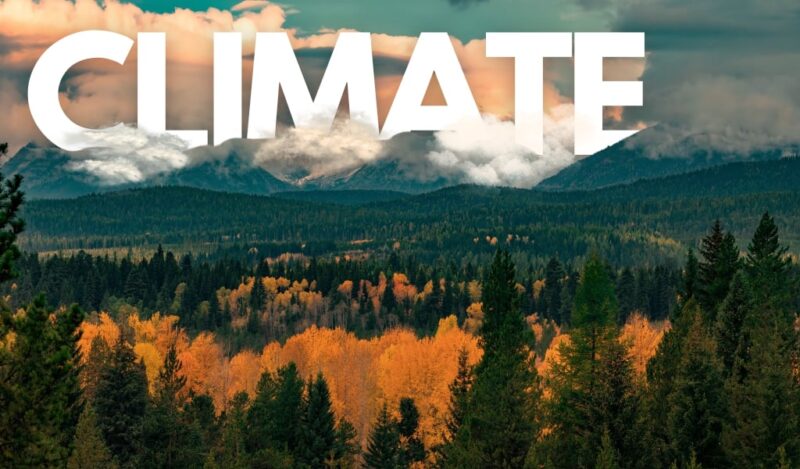 Each season provides a unique feel to this majestic region
Winter is typically cold and snowy, making it a paradise for winter sports enthusiasts. Temperatures can drop well below freezing, especially at night, and the region can receive significant snowfall. Ski resorts like Whitefish Mountain Resort come alive during this season.
Spring is a time of transition in the region. Early spring can still be quite cold with lingering snow, but as the season progresses, temperatures begin to rise and the snow melts away. By late spring, daytime temperatures are often mild and comfortable, although nights can still be chilly. This is a great time to see the region's flora coming back to life.
Summer is typically warm and sunny, with daytime temperatures often reaching into the 80s or even 90s, although it can cool down significantly at night. This is a great time for outdoor activities like hiking, fishing, and boating. It's worth noting that the region can experience wildfires during the summer, which can impact air quality and visibility.
Fall brings cooler temperatures and the changing of the leaves, with beautiful displays of autumn colors. Early fall is often quite pleasant, with mild temperatures and less rainfall, but as the season progresses, temperatures drop and the region prepares for the arrival of winter.
Final Reflections on Big Sky Country
As we journey through the vast landscapes of Northwest Montana, from the towering peaks of its national forests to the tranquil waters of Flathead Lake, it's easy to see why this region holds such a special place in my heart. It's not just the breathtaking natural beauty that captivates, but also the vibrant culture, the rich history, and the warm, welcoming spirit of the people who call this place home.
The adventures I've had here, the memories I've made, they're a part of me now. Whether I'm hiking through the wilderness, exploring the local arts scene, or simply enjoying a meal made with fresh, local ingredients, I'm constantly reminded of why I fell in love with Montana. It's a place that invites you to explore, to discover, to connect with the world around you in a way that few other places can.
So, here's to Montana, the Big Sky Country. A place of endless horizons and boundless possibilities. A place that, no matter where my travels take me, will always feel like home.