Nestled in the heart of Montana's Flathead Valley, Kalispell stands as a testament to the seamless blend of past and present. As the hub of this picturesque region, Kalispell's strategic location at the crossroads of U.S. Highway 93 and U.S. 2 has made it not only the county seat of Flathead County but also a beacon for travelers and adventurers.
As Montana's seventh-largest city, it holds the distinction of being the most significant urban center within a 110-mile radius.
Founded in the late 19th century, Kalispell has grown from its humble beginnings to a vibrant city that effortlessly marries its rich history with contemporary charm. The city's Old West allure, combined with its stunning landscapes, friendly locals, laid-back lifestyle, and myriad recreational offerings, earned it the title of "The Best Mountain Town in America" by Mountain Sports and Living magazine.
A Cultural Tapestry: Art, Museums, and Music in Kalispell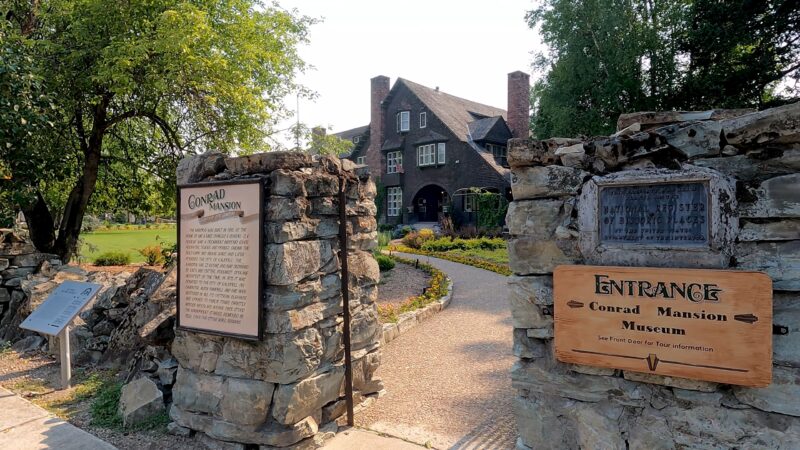 Kalispell is not just a city; it's a canvas painted with the vibrant colors of art and culture. Everywhere you turn, you're greeted by the creative spirit of the region. Studios and galleries dot the cityscape, showcasing the talents of local artists. Festivals celebrating art and culture are regular occurrences, drawing visitors from near and far.
As the cultural epicenter of the Flathead Valley, Kalispell is home to several iconic institutions. The Conrad Mansion Museum stands as a window into the past, while the Museum at Central School offers insights into the region's educational heritage.
The Hockaday Museum of Art, on the other hand, is a celebration of artistic expression. Music lovers are in for a treat with the Glacier Jazz Stampede in October and the delightful Picnic in the Park summer concert series in Depot Park. The Glacier Symphony and Chorale's performances resonate with the soul, echoing throughout Kalispell and the surrounding valley.
Shopping, Dining, and Recreation: The Heartbeat of Kalispell
Kalispell's commercial landscape is as diverse as its cultural one. The historic downtown district transports visitors to a bygone era, with its quaint local shops, cozy cafes, and gourmet dining establishments. But the city is not just about nostalgia. Major national retailers, banks, and a plethora of services ensure that residents and visitors have everything they need at their fingertips.
Recreation is at the core of Kalispell's identity. The city is a gateway to the Flathead Valley's myriad attractions, but one doesn't need to venture far to experience nature's bounty. Kalispell boasts over 20 parks, each offering a unique blend of open spaces and recreational facilities.
The expansive Woodland Park, with its rose garden, walking trails, water park, and winter skating pond, is a favorite among families. Lawrence Park, adjacent to the Buffalo Hill Golf Course, offers a serene escape with its trails, picnic areas, and playgrounds, all set against the backdrop of Kalispell's rich history.
The Spirit of Adventure: Natural Wonders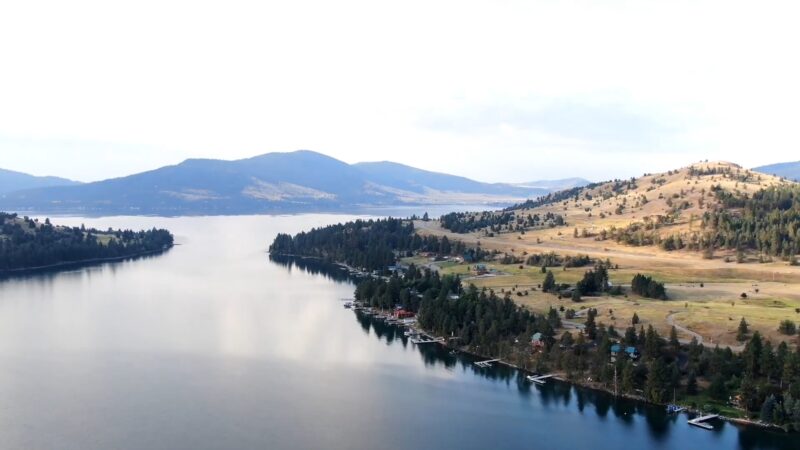 Kalispell isn't just a city; it's an adventurer's paradise. With its prime location in the Flathead Valley, it serves as a gateway to some of Montana's most breathtaking natural attractions. From the snow-capped peaks of nearby mountains to the serene waters of surrounding lakes, nature's grandeur is always within reach.
For those who seek the thrill of the outdoors, Kalispell offers a plethora of activities. Whether it's hiking through dense forests, fishing in crystal-clear streams, or simply taking a leisurely stroll amidst nature, the city has something for every nature enthusiast. And when winter blankets the region, Kalispell transforms into a snowy wonderland, beckoning skiers, snowboarders, and snowshoers to its pristine slopes and trails.
Gastronomic Delights: Savoring Kalispell's Culinary Scene
Kalispell's culinary landscape is as diverse and vibrant as its cultural and natural ones. The city boasts a rich gastronomic heritage, with restaurants, cafes, and eateries offering a delightful blend of traditional Montana flavors and contemporary cuisine.
From hearty steaks and wild game to fresh seafood and vegetarian delights, Kalispell's dining scene promises a culinary journey that tantalizes the taste buds.
Local breweries and wineries add to the city's gastronomic appeal, offering a taste of Montana's finest brews and wines. Whether you're in the mood for a rustic dining experience, a gourmet meal, or a casual bite, Kalispell's culinary offerings ensure that every meal is a celebration.
Conclusion
Kalispell is more than just a city; it's an experience. A place where history whispers tales of yesteryears, where art and culture dance in harmony, and where nature beckons with open arms. Whether you're a history buff, an art enthusiast, a shopper, or an adventurer, Kalispell promises a journey like no other. Come, explore, and let the magic of Kalispell captivate your soul.