As an experienced driver, I have always believed that driving is more about the journey than the destination. The open road, the changing landscapes, the sense of freedom—it's a mesmerizing experience that never loses its charm. But every journey has its trials, and the same is true for some of the roads that weave their way through the awe-inspiring landscapes of Montana.
Today, I want to share some of those roads with you. Not just any roads, but the ones that make your heart pound, your hands grip the wheel just a little tighter, and demand your absolute focus. They are the '8 Most Dangerous Roads in Montana'.
1. US-93, Northwest Montana
The second-highest fatality rate in the U.S.
Heavy traffic and wildlife crossings
Winding its way from Arizona to Canada, US-93 runs right through the heart of Montana. It's not just the length of this road that puts drivers to the test; it's also the heavy traffic and frequent wildlife crossings that make this road especially challenging.
High speeds and difficult road conditions – especially in the winter – add to the risk, making this one of the most perilous roads in the state. It requires constant vigilance and a sure hand at the wheel to navigate safely.
2. Montana Highway 200, Central Montana
A high percentage of fatal single-vehicle accidents
Rural location and poor cell service
Montana Highway 200 stretches across the entire state, boasting some of the most beautiful views in the region. But these views come at a cost. This road has one of the highest percentages of fatal single-vehicle accidents.
The rural location and lack of cell service make it even more dangerous. In case of emergencies, help may be quite far away. It's a beautiful drive but one that demands respect and care.
3. Going-to-the-Sun Road, Glacier National Park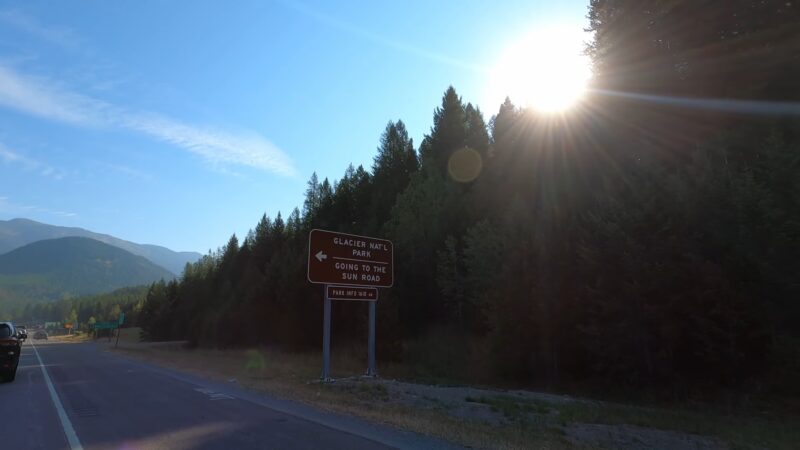 Steep cliffs and narrow lanes
The high elevation and unpredictable weather
Going-to-the-Sun Road is as beautiful as it is dangerous. With steep cliffs and narrow lanes, this road through Glacier National Park offers incredible views but no room for error.
The high elevation can lead to unpredictable weather, making this road even more hazardous. It's a road that you must experience, but one you should approach with caution and preparation.
4. US-12, Lolo Pass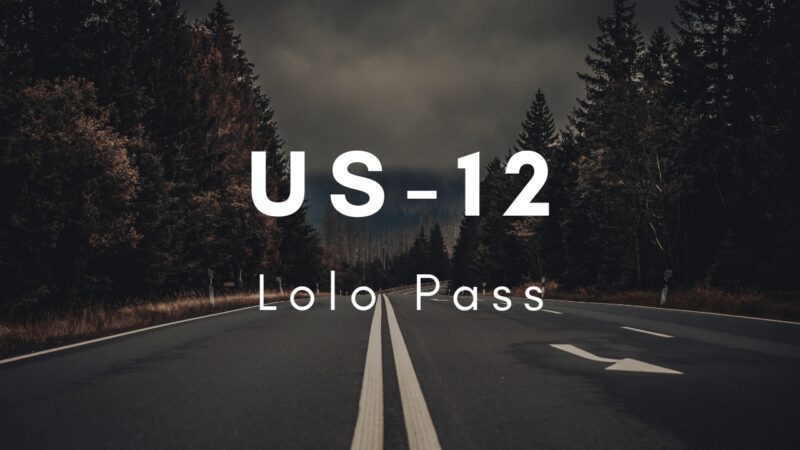 Sharp turns and steep drops
High-speed limit and challenging weather conditions
The Lolo Pass on US-12 presents drivers with a series of sharp turns and steep drops. Add to this a high-speed limit and challenging weather conditions, and it's no surprise this road makes the list.
Despite the dangers, this route is a popular one for its stunning views and historical significance. As with any road, safety should be your top priority.
5. Beartooth Highway
High elevations and steep grades
Sudden weather changes and limited visibility
Running from Red Lodge to the Northeast Entrance of Yellowstone National Park, Beartooth Highway challenges drivers with high elevations, steep grades, and sharp switchbacks.
Sudden weather changes and limited visibility, especially in winter, make this a particularly challenging drive. When the weather is clear, it offers some of the most breathtaking views in the state, but one must always be prepared for the unexpected.
6. US-2, Marias Pass
Avalanche-prone area
Harsh winter conditions
The Marias Pass on US-2 is known for its spectacular mountain views. But these mountains also make this area prone to avalanches, particularly in winter.
Harsh winter conditions can make the pass treacherous. Nonetheless, the beauty of this route continues to attract adventurous drivers. Always check the weather and road conditions before embarking on this drive.
7. US-191, Gallatin Canyon
Winding road with blind curves
A high volume of traffic and wildlife crossings
US-191 through Gallatin Canyon is a winding road that features blind curves and limited shoulders, making it a challenging drive.
Adding to the danger is the high volume of traffic, including large trucks and frequent wildlife crossings. Drivers must remain alert at all times, particularly at night when visibility is reduced.
8. Skalkaho Highway (MT-38)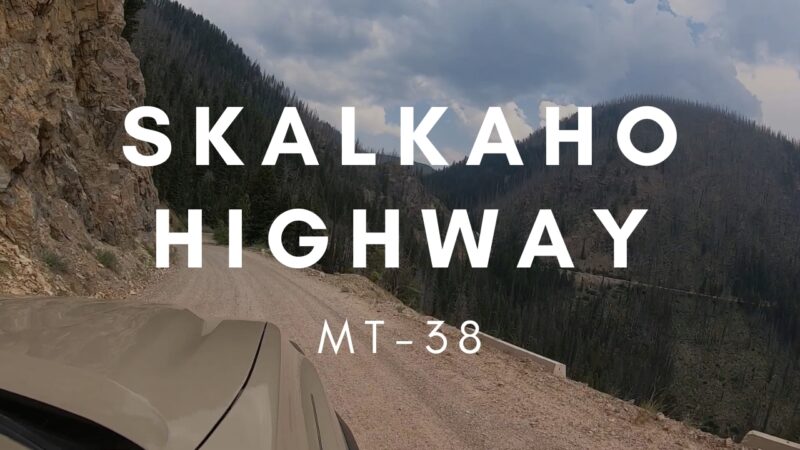 Unpaved and steep sections
No guardrails and prone to landslides
The Skalkaho Highway is not for the faint-hearted. Featuring unpaved sections and steep grades, this road can be especially treacherous during and after rain.
The lack of guardrails and the risk of landslides make this a challenging drive, even for experienced drivers. It's crucial to check the road status before embarking on this route, as it's often closed in winter.
Safety on the Road: Preparing for the Unexpected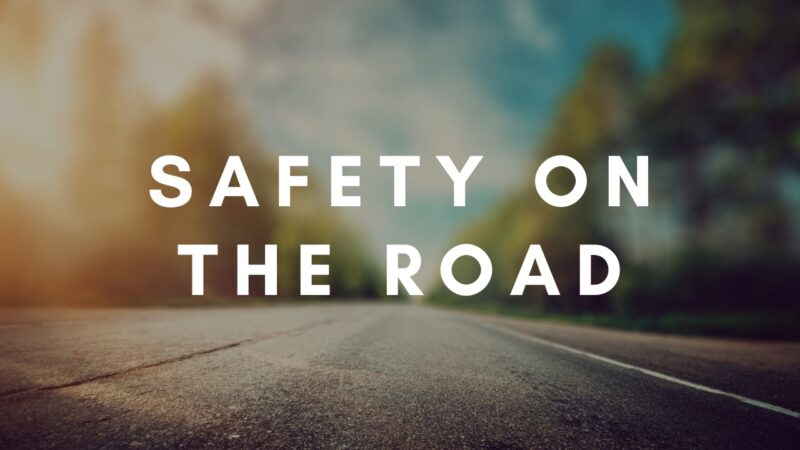 Know Before You Go
One of the keys to safely navigating Montana's dangerous roads is preparation. Always check the weather forecast before embarking on a journey. This is especially crucial when driving on high-elevation roads where weather conditions can change rapidly.
Be sure to check road conditions too. Many roads, especially those in mountainous areas, can be affected by landslides, rockfalls, or other hazards. It's always best to be aware of what lies ahead so that you can plan your route accordingly.
Drive Defensively and Respectfully
Defensive driving is critical when navigating dangerous roads. This means always staying alert and ready to react to changes in road conditions or the behavior of other drivers. Always keep a safe distance from other vehicles and avoid distractions.
Remember that you share the road with others, including wildlife. Respect their space and be prepared for unexpected encounters. Wildlife can be especially active during dusk and dawn, so extra vigilance is necessary during these hours.
Gear Up and Stock Up
Prepare Your Vehicle
Before setting out on any journey, ensure your vehicle is in top shape. This includes checking your tires, brakes, headlights, and other key systems. Make sure your vehicle is equipped with the appropriate gear for the weather conditions you might encounter.
For winter driving, this means having snow chains or tires, as well as an ice scraper and de-icer. In summer, it could mean having plenty of water on hand to prevent overheating.
Emergency Supplies
An emergency kit is essential when driving in remote areas. Your kit should include first aid supplies, water, food, a flashlight, blankets, a shovel, and tools for changing a tire. It's also wise to carry a cell phone charger and a map in case you lose cell service.
Final Words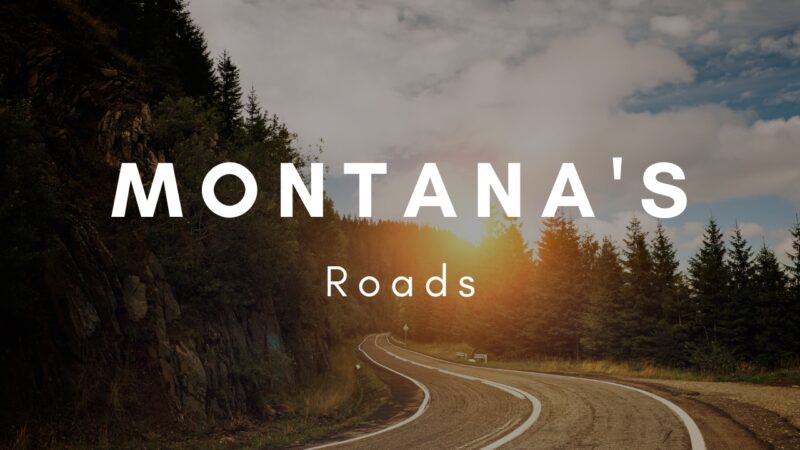 Remember, it's not about avoiding these roads – it's about understanding the risks, preparing appropriately, and navigating these challenging paths with respect and caution. As an experienced driver, these are the lessons I've learned. I hope they serve you well on your adventures through Montana's beautiful yet dangerous roads. Drive safe!
Navigating through the wild west of Montana in 2023, you'll want to be aware of the notorious urban hotspots that have earned a reputation for danger.