If you're on the lookout for a dose of stunning landscapes, heart-pounding excitement, and a side of "Wow, did I just do that?", you've stumbled upon the perfect guide. Welcome to our thrilling exploration of the best things to do in Waterton Lakes National Park.
Picture this: majestic mountains, crystal-clear lakes, and a wildlife scene that's basically a real-life Disney movie. Now add in some bucket-list-worthy activities that are as fun as they are Instagram-worthy, and you've got Waterton Lakes National Park – the place where your sense of wonder gets its own vacation.
So, grab your hiking boots, your spirit of adventure, and a dash of curiosity, because we're about to get started on the journey of a lifetime!
Best things to do when visiting the Park:
1. Explore the Waterton Park Townsite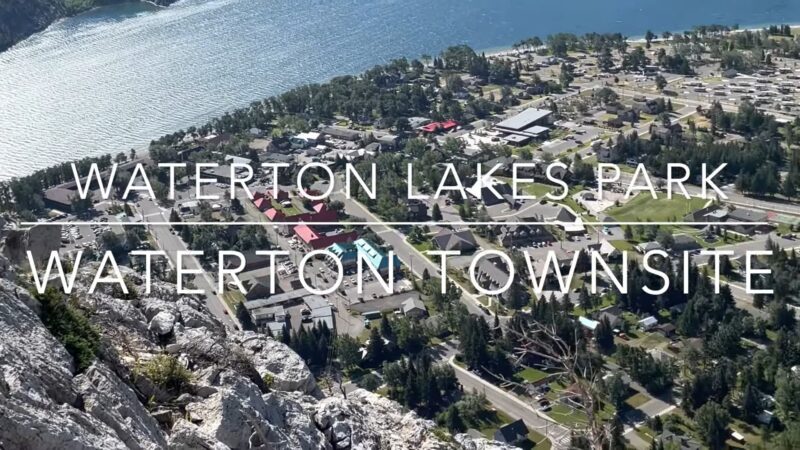 The Waterton Park townsite is more than just the epicenter of the national park; it's a vibrant hub pulsating with activity and history. Nestled amidst the majestic backdrop of the Rockies, the Waterton Park townsite welcomes visitors all year round, with the bustling months being July and August.
The townsite, perched at an elevation of 1,290 meters, serves as a beacon for adventurers and nature lovers alike. From quaint cafes to souvenir shops, and from historical landmarks to trailheads, the townsite is the perfect starting point for your Waterton journey.
2. Hike the Crypt Lake Trail
Crypt Lake Trail is a journey through diverse terrains, offering vistas that are nothing short of postcard-perfect. Winding through dense woodlands, crossing sparkling streams, and scaling rocky terrains, the Crypt Lake Trail is a haven for hiking enthusiasts.
As you ascend, panoramic views of cascading waterfalls, lush alpine meadows, and the serene Crypt Lake await. While the trail poses its set of challenges, every bead of sweat is rewarded with nature's unparalleled beauty.
3. Discover the Park's Rich History
Waterton Lakes National Park is an archive of tales, tracing back to its inception in 1895, making it Canada's fourth national park. Named in honor of Waterton Lake, which itself pays tribute to the Victorian naturalist and conservationist Charles Waterton, the park has been a silent witness to numerous historical milestones.
From the early days of oil explorations to the noble establishment of the Waterton-Glacier International Peace Park in 1932, every corner of Waterton whispers tales of yore.
4. Visit the Prince of Wales Hotel
The Prince of Wales Hotel represents a timeless relic echoing the grandeur of the bygone railway hotel era. Built between 1926 and 1927 by the Great Northern Railway of the United States, this architectural marvel was designed to attract American tourists during the U.S. prohibition era.
Although it was christened with the hope of hosting the Prince of Wales, he chose a ranch in Pekisko, Alberta for his stay. Today, the hotel stands as a testament to history, offering panoramic views of Waterton Lake and its surroundings.
5. Experience the Waterton-Glacier International Peace Park
Inaugurated in 1932, the Peace Park stands as a beacon of hope, emphasizing the bonds that transcend borders. A joint venture between Canada and the USA, this park is a testament to the shared vision of both nations to preserve nature's wonders and promote global peace.
6. Dive into Geology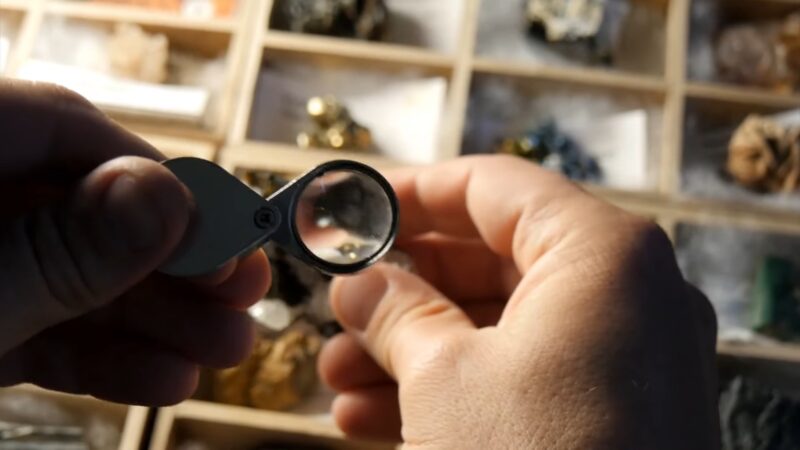 Waterton Lakes National Park is a geological wonder, offering insights into Earth's dynamic history spanning billions of years. From ancient marine sediments dating back 1.5 billion years to the unique phenomenon of older rocks resting atop younger ones, Waterton's geological tapestry is intricate and fascinating.
The park is a living museum, showcasing fossilized sea beds, billion-year-old stromatolite formations, and the remnants of the Wisconsin glaciation.
7. Explore the Diverse Ecosystems
From the rolling foothills parkland to the rugged alpine tundra, Waterton is a microcosm of Alberta's diverse habitats. It's the only National Park in Canada that encapsulates the foothills parkland ecoregion. As you traverse the park, you'll encounter a myriad of plant and animal species, each adding to Waterton's ecological richness.
8. Northern Lights & Stargazing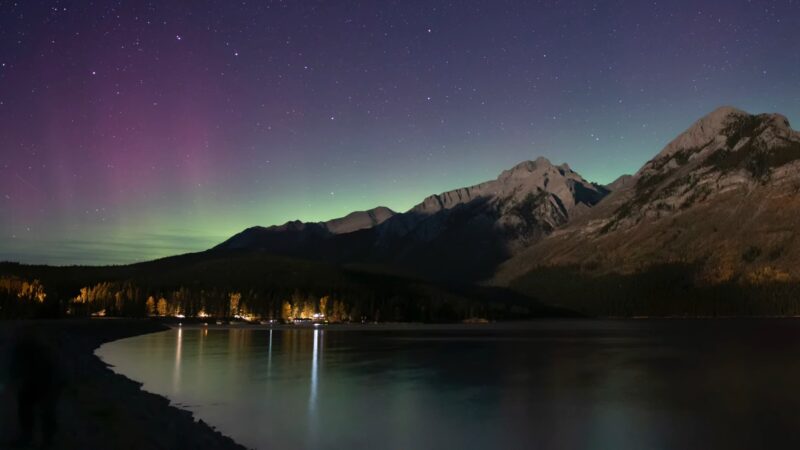 One of the most mesmerizing natural phenomena, the Northern Lights, can be witnessed in Waterton Lakes National Park. The park's remote location, far from the hustle and bustle of city lights, makes it an ideal spot for stargazing and catching a glimpse of the Aurora Borealis.
On clear nights, the sky is painted with a myriad of colors, offering a celestial spectacle that leaves visitors in awe. Apart from the Northern Lights, the park's dark skies also provide an excellent opportunity to observe constellations, planets, and meteor showers.
9. Water Activities on Waterton Lake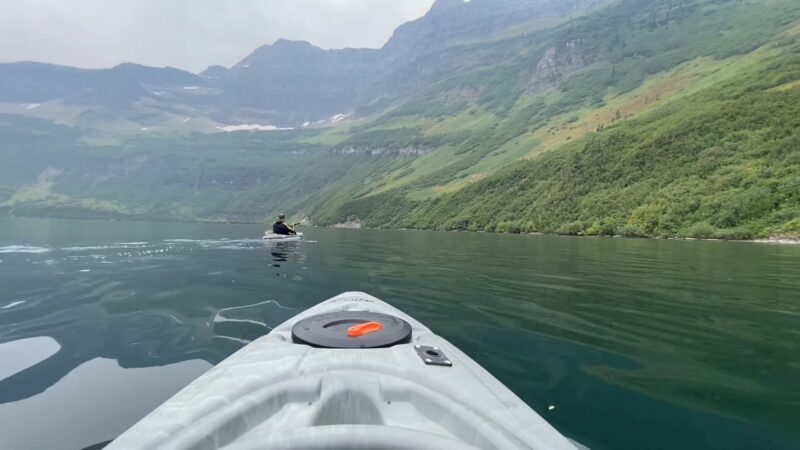 From kayaking to paddleboarding, the pristine waters of Waterton Lake offer a plethora of options for water enthusiasts. The calm waters, surrounded by majestic mountains, provide a serene backdrop for a day of aquatic adventure. Whether you're a seasoned kayaker or trying paddleboarding for the first time, the lake promises an unforgettable experience.
10. Experience the Alpine Wildflower Festival
Come summer, Waterton Lakes National Park bursts into a riot of colors, thanks to its unique alpine wildflower bloom. The Alpine Wildflower Festival is a celebration of this natural spectacle.
Visitors can join guided hikes that take them through meadows adorned with a myriad of wildflowers, attend workshops to learn about the park's diverse flora, and even participate in photography sessions. From the rare Bear's Claw lily to the vibrant Fireweed, the festival is a botanist's dream and a visual treat for all visitors.
How to Get to Waterton Lakes National Park?
The Park is located in the southwest corner of Alberta, Canada. It shares a border with the United States to the south and British Columbia to the west. The park is recognized for its beautiful lakes, jagged mountains, and thrilling hiking trails. Here's how you can get there:
From Glacier National Park:
Chief Mountain Port of Entry: Open from May 15 to September 30. During the summer, you can take Route 89 north from St. Mary and turn left onto Chief Mountain Highway (route 17). This route takes you through a scenic forest area, and you'll cross the border into Canada, following signs to Waterton. The drive from St. Mary to Waterton takes roughly one hour.
Carway Port of Entry: Open year-round from 7 am to 11 pm. This route is a bit longer. You'll take Route 89 north to the border, and once in Canada, take Route 2 and then Route 5 to reach Waterton Lakes National Park. This drive takes about one hour and twenty minutes.
From Other Parts of Canada:
The closest airport is in Calgary, which is approximately 270 km away, translating to about a 3-hour drive. If you're coming from Banff National Park, the drive is about 370 km and takes around 4.25 hours.
Additional Information:
Waterton Lakes National Park and Glacier National Park in the U.S. were combined in 1932 to form the Waterton-Glacier International Peace Park, the world's first international peace park. In September 2017, a wildfire affected the park, altering its landscape. Some hiking trails and scenic drives were closed due to the impact of the wildfires.
When to visit the park?
Each season offers a unique experience, so the best time to visit depends on your interests and the activities you'd like to pursue.
| Waterton Lakes National Park | Details |
| --- | --- |
| Park Availability | Open year-round |
| Entrance Gate Hours | Variable (fall and winter) |
| Park Fees for Adults | $10.50 CAD |
| Park Fees for Families | $21 CAD |
Summer
This is the peak season at Waterton Lakes. The weather is generally warm and sunny with cooler nights. Weekends can get very busy, so it's advisable to make hotel reservations in advance and start your day early.
Spring
This is the best time to see wildflowers in the park.
Fall
This season is ideal for spotting wildlife, as it's the mating season for elk, deer, and bighorn sheep. It's also when birds migrate through the park.
Winter
The park is covered with snow, making it a haven for skiers and snowshoers.
FAQs:
How can I best prepare for my visit?
Research activities, weather, and trail conditions beforehand, bring appropriate gear and follow Leave No Trace principles for responsible exploration.
Can I bring my pet to the park?
Yes, pets are allowed in certain areas of the park, but they must be kept on a leash and under control at all times.
Are campfires allowed in the park?
Campfires are permitted in designated fire pits in the park's campgrounds.
Can I rent equipment for outdoor activities?
Yes, you can rent equipment like canoes, kayaks, and bicycles in the park.
Are there opportunities for birdwatching in the park?
Yes, Waterton Lakes is a designated UNESCO Biosphere Reserve and offers excellent birdwatching opportunities.
Conclusion
As we wrap up our whirlwind tour of the Waterton Lakes National Park, we hope you're feeling as exhilarated as we are! From conquering breathtaking trails to indulging in serene lakeside moments, this place has certainly woven its magic into our hearts.
Keep that spirit of exploration alive, and who knows? Your next adventure might just be one trail away, one paddle stroke away, or even one deer encounter away. Here's to more unforgettable journeys, and may your days be filled with the echoes of Waterton's beauty and laughter. Until next time, happy exploring!