As a seasoned mountain biker who has spent countless hours tracing the contours of Montana's varied terrain, I invite you to join me on this journey through the heart of Big Sky Country. Every turn of the pedal, every ascent conquered, and every rapid descent in Montana has a story to tell, and these tales aren't just about trails but also about the soul of the landscape and its rugged allure.
In the tire tracks I've left behind on Montana's rich earth, there's a part of me etched into the state's expansive forests, majestic mountains, and golden prairies. Mountain biking in Montana isn't just a pastime—it's an intimate dance with nature, where each ride reveals a new rhythm. And now, I want to share this rhythm with you.
Let's embark together on this exploration of Montana's untamed beauty and discover the adrenaline, peace, and unparalleled joy that cycling through this incredible state offers.
Montana's Unique Biking Landscape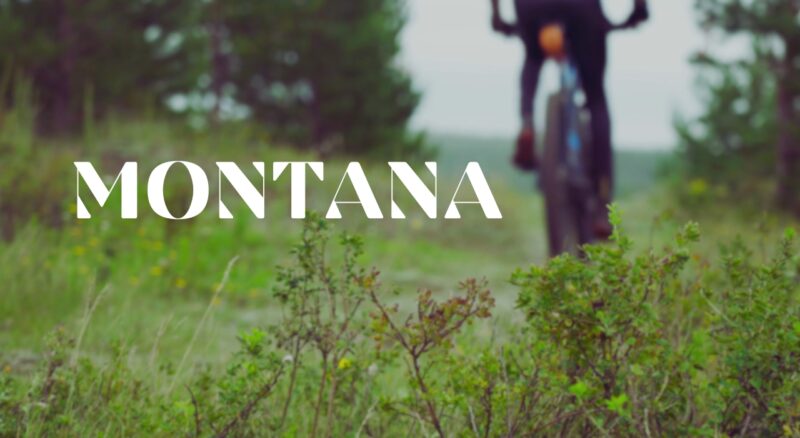 Nature's Playground
Montana is a true paradise for mountain bikers. The state's natural diversity guarantees a uniquely enriching experience for cyclists of all levels. With its vast prairies, rugged mountains, serene lakes, and wild forests, each trail offers a thrilling encounter with the elements.
Montana's climate varies across the state, offering a distinct range of cycling conditions. From dry summer heat in eastern Montana to cool, alpine climates in the west, there's always a trail that suits your preferences. Rain or shine, the raw beauty of Montana's landscapes, guarantees an unforgettable ride.
Trail Variety
Montana offers a vast network of trails, appealing to all types of riders. For adrenaline seekers, there are rocky terrains that offer thrilling descents, jumps, and technical sections. Alternatively, there are smoother, more leisurely trails for those who prefer to absorb the scenery at a more relaxed pace.
The state's various trails can be categorized into three main types:
Cross Country (XC) trails offer long routes through diverse terrain, typically characterized by a mix of climbs and descents.
Downhill (DH) trails, reserved for those seeking high-speed thrills, are packed with steep descents, jumps, and technical sections.
Trail rides, which offer a balance of XC and DH, often present a mix of technical features.
Top Mountain Biking Trails
Whitefish Trail
Located in Flathead Valley, the Whitefish Trail offers over 42 miles of natural surface trails with breathtaking views of Whitefish Lake. These trails cater to various skill levels, with a mix of smooth rides and challenging terrains.
The trails wind through the lush forests, past pristine lakes, and up to lookouts with panoramic views. Highlights include the Lion Mountain Trailhead, featuring a smooth single-track ideal for beginners, and the more technical Big Mountain Trailhead.
Bangtail Divide Trail
The Bangtail Divide Trail, located near Bozeman, is a top-rated 24-mile loop renowned for its spectacular views of the Bridger Mountains and Gallatin Valley. It's ideal for intermediate to advanced riders, featuring some challenging climbs and exhilarating descents.
In addition to the thrill of the ride, the trail offers an opportunity to witness Montana's diverse wildlife. Riders often spot white-tailed deer, moose, and various bird species along the route.
Safety and Environmental Considerations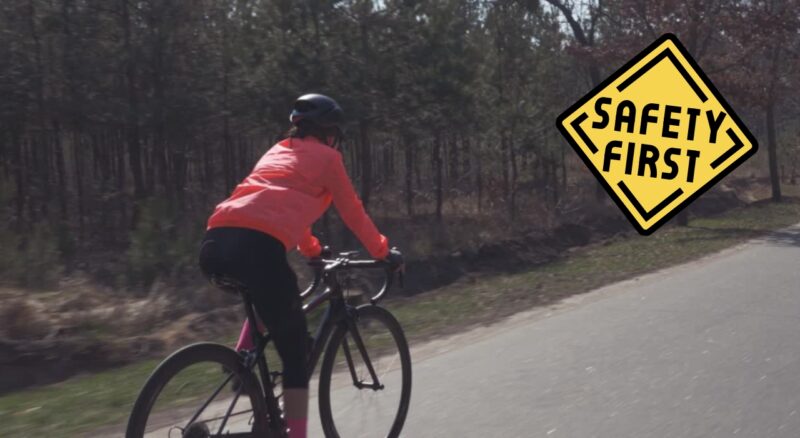 Biking Safety
Mountain biking and bicycling in Montana can be a thrilling experience, but it's crucial to prioritize safety. Weather can change rapidly in this mountainous terrain, so it's important to stay prepared. Here are some tips:
Always wear a helmet, gloves, and suitable footwear.
Carry a basic first-aid kit and a tool kit for minor bike repairs.
Keep an eye on the weather forecast. Avoid biking during lightning storms or high wind conditions.
Environmental Awareness
Preserving Montana's natural beauty is a responsibility shared by all visitors. When cycling, adhere to the "Leave No Trace" principles. These include:
Stay on designated trails to prevent erosion and damage to vegetation.
Do not disturb wildlife or livestock.
Carry out all litter, including biodegradable materials like fruit peels or cores.
Local Bike Shops and Repair Centers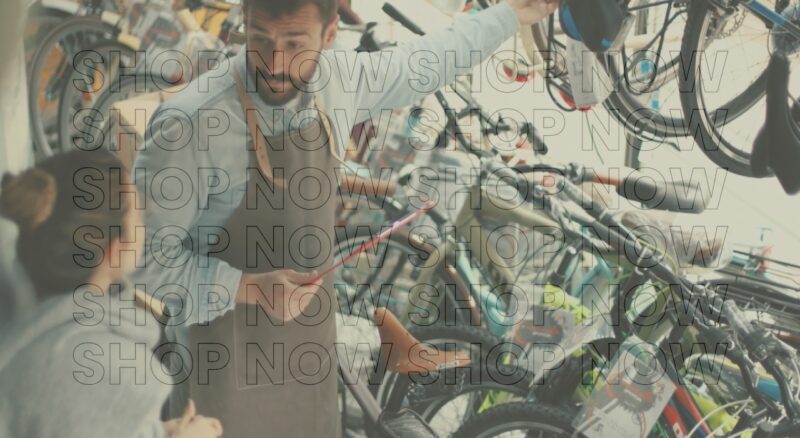 Whitefish Bike Retreat
This is not just a bike shop; it's a community hub for cyclists in Whitefish. Apart from bike rentals and gear, they also offer camping and lodging options. The Retreat also organizes group rides, creating a lively cycling community in the area.
Round House Ski and Sports Center
Located in Bozeman, this is an all-season shop offering bike sales, rentals, and comprehensive repair services. Their friendly and knowledgeable staff can help newcomers find the right gear and local trails to explore.
Cycling Events and Races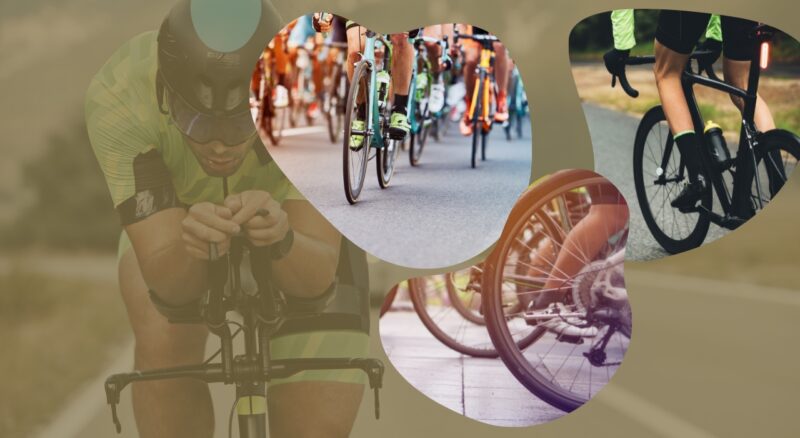 The Tour of Montana
This premier road cycling event showcases some of Montana's most scenic landscapes. With a variety of stages, including time trials and road races, this event attracts a diverse group of cyclists, from casual riders to professional racers.
Butte 100 Race
Regarded as one of the most challenging mountain bike races in America, the Butte 100 takes riders through a grueling course with steep climbs and technical sections. The race offers 100-mile, 50-mile, and 25-mile options, catering to varying skill levels.
Montana's Hidden Gems for Cyclists
Helena's South Hills Trail System
Tucked away in Montana's capital city is a diverse network of trails that caters to mountain bikers of all levels. Helena's South Hills Trail System encompasses over 80 miles of trails, where you can cycle through lush forests, verdant meadows, and rocky ridges, all while soaking in panoramic views of Helena.
Whether you're a novice cyclist seeking gentle terrains or an experienced rider looking for hair-raising descents, the South Hills have something for everyone. Key trails include Mount Helena Ridge Trail for challenging climbs and Rodney Ridge Trail for family-friendly rides.
Great Divide Mountain Bike Route
Often overlooked by many, the Great Divide Mountain Bike Route is a hidden treasure in the Montana biking scene. Stretching over 2,700 miles from Canada to Mexico, this trail is part of the longest off-pavement bike route in the world.
The Montana segment of the trail, covering roughly 800 miles, takes you through some of the state's most dramatic landscapes. From the wind-swept plains of the north to the rugged peaks of the south, the trail offers cyclists a rare glimpse into Montana's untamed beauty. Do note that this trail demands a higher level of fitness and preparedness due to its length and remote location.
Nourishment Stops and Lodging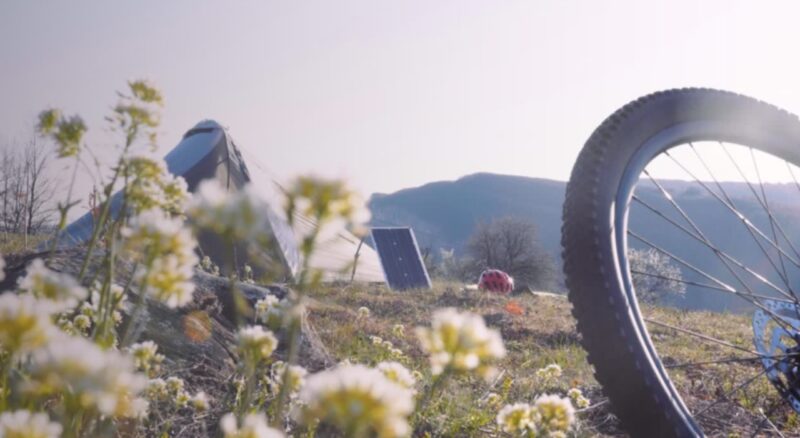 Dining Along the Trail
Mountain biking is a physically demanding activity. To keep your energy levels high, it's important to refuel your body. Here are a couple of popular spots where cyclists can replenish their energy:
Casey's, Whitefish: Known for its pub-style meals and locally brewed beers, Casey's is a popular stop for bikers exploring the nearby Whitefish Trail.
Starky's Authentic Americana, Bozeman: Offering homemade, hearty meals, Starky's is a favorite among riders tackling the Bangtail Divide Trail.
Accommodations for Cyclists
Finding a comfortable place to rest after a day of cycling is essential. Here are a couple of cyclist-friendly accommodations:
Bike Camp, Twin Bridges: Located near the Great Divide Mountain Bike Route, Bike Camp offers cyclists a place to camp, shower, and cook.
The Firebrand Hotel, Whitefish: A more luxurious option, The Firebrand offers comfortable rooms and secure bike storage.
The Road Ahead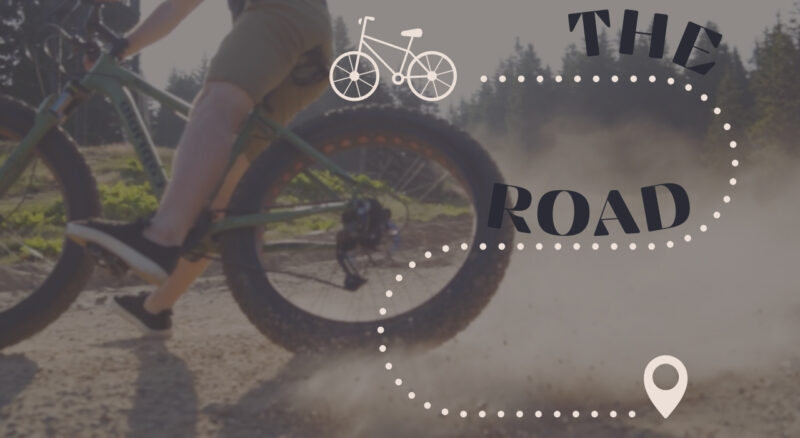 Future Developments
With an increasing number of cyclists exploring Montana, there are numerous plans to expand and enhance the state's trail systems. These include creating new trails, improving existing ones, and developing more cyclist-friendly amenities. Such initiatives ensure that Montana continues to provide exceptional experiences for mountain bikers.
Final Words
Whether you're an adrenaline junkie seeking the thrill of a downhill race or a nature lover wanting to cycle through tranquil trails, Montana offers an exceptional experience. With its blend of challenging terrains and breathtaking landscapes, the Big Sky Country is truly a bicycling haven.