Have you ever tried camping? Well, me neither…until a month ago. And now I want to share my unforgettable experience of camping in Northwest Montana and Glacier National Park with you. I mean, it would be such a pity not to – picture stunning landscapes, incredible wildlife, and a touch of my questionable camping skills.
Trust me, this trip is filled with laughter and jaw-dropping moments, like when I attempted to pitch a tent and ended up with a circus-worthy performance. But amidst the hilarity, you'll find yourself surrounded by breathtaking mountains, enchanting forests, and crystal-clear lakes.
Gather around the campfire, where heartfelt conversations and marshmallow misadventures await. Get ready for an adventure that will create memories to be retold around campfires for years to come. Let's hit the trail!
Location and Accessibility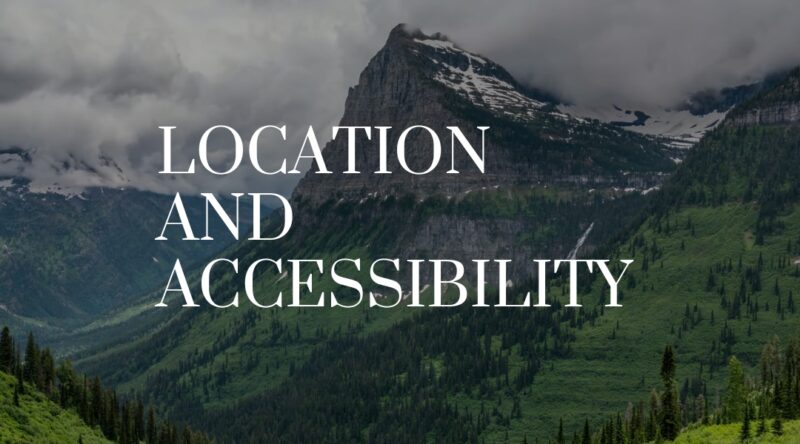 Northwest Montana, also known as The Big Sky Country, is a region characterized by its rugged mountains, vast forests, and numerous lakes and rivers. At the heart of this region is Glacier National Park, a 1,583 square mile wilderness area that's home to over 700 miles of hiking trails and more than 130 named lakes.
Reaching this beautiful place is relatively straightforward. The region is served by several airports, including Glacier Park International Airport in Kalispell and Missoula International Airport.
There are also numerous highways and roads that lead into the area, making it accessible by car. For those who prefer a more scenic route, the Amtrak Empire Builder train route passes through the southern edge of the park, offering breathtaking views of the surrounding landscape.
Once you're in the region, getting around is easy. The Going-to-the-Sun Road, a 50-mile stretch of highway that cuts through the heart of Glacier National Park, provides access to many of the park's main attractions.
There's also a free shuttle service that operates along this route during the summer months, making it convenient for campers to explore the park without having to worry about driving or parking.
Camping Options
When it comes to camping, there are plenty of options to choose from. The region boasts a variety of campsites, ranging from developed campgrounds with modern amenities to primitive sites nestled in the wilderness.
Whether you're looking for a family-friendly site with easy access to facilities or a secluded spot in the backcountry, you're sure to find a campsite that suits your needs.
Developed campgrounds are ideal for those who prefer a bit of comfort while camping. These sites typically offer amenities such as picnic tables, fire rings, restrooms, and sometimes even showers and laundry facilities.  Some of the popular developed campgrounds in Glacier National Park include Apgar, Many Glacier, and St. Mary.
For those seeking a more rustic camping experience, primitive and backcountry campsites are the way to go. These sites are usually located in more remote areas of the park and offer minimal facilities.
Camping in these areas requires a bit more preparation and self-sufficiency, but the reward is a chance to experience the wilderness in its purest form.
Campground Facilities and Amenities
Camping in Northwest Montana and Glacier National Park doesn't mean you have to completely rough it.
Many of the developed campgrounds in the region offer a range of facilities and amenities to make your stay more comfortable. These include picnic areas, restrooms, potable water, and waste disposal facilities. Some campgrounds even offer showers and laundry facilities, although these are more the exception than the rule.
Picnic areas are a common feature at most developed campgrounds. These areas usually include picnic tables and fire rings, providing a perfect setting for outdoor meals and evening campfires.  Some picnic areas also have barbecue grills and pavilions, offering additional options for cooking and dining.
Restrooms are another essential amenity at developed campgrounds. Most campgrounds offer flush toilets, although some may only have vault toilets. Showers, while not as common, can be found at some campgrounds.
It's worth noting that while these facilities are typically well-maintained, it's always a good idea to bring along some basic supplies like toilet paper and hand sanitizer, just in case.
Reservations and Permits
Before setting up camp, it's important to understand the reservation and permit system. Many of the developed campgrounds in the region operate on a reservation system, particularly during the peak summer months.
Reservations can typically be made online and it's advisable to book well in advance, as campsites can fill up quickly. For backcountry camping in Glacier National Park, a permit is required. These permits are issued on a quota system to limit the number of campers in the backcountry at any given time, helping to preserve the wilderness character of the area.
Permits can be obtained through the park's Backcountry Camping Reservation System, and it's recommended to apply early, as demand often exceeds supply.
It's also worth noting that there are fees associated with camping in the region. These vary depending on the campground and the type of campsite, but generally include a nightly fee for the campsite and a one-time reservation fee.
Always check the current fee structure and payment methods before planning your trip.
Best Time to Camp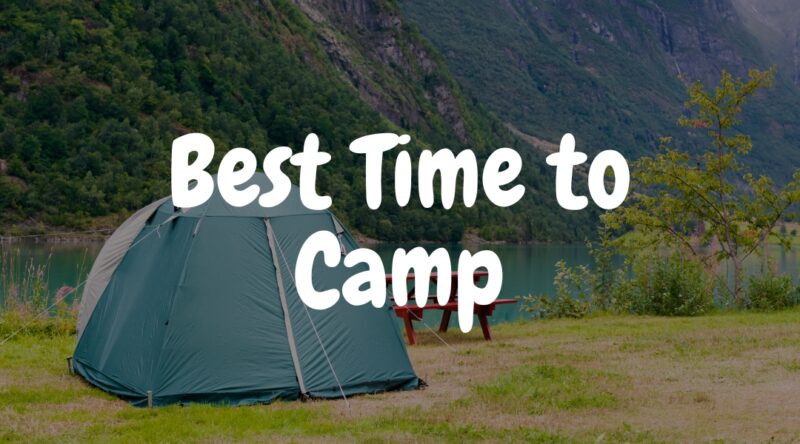 Choosing the right time to camp can greatly enhance your experience. While the region is beautiful year-round, the best time to camp is typically from late spring to early fall, when the weather is most favorable and the park's facilities and services are fully operational.
Weather conditions can vary greatly throughout the year. Summers are generally warm and dry, making it the most popular time for camping. However, it's worth noting that this is also the busiest time of year, so campgrounds can be crowded and reservations are a must.
Spring and fall offer a quieter camping experience, with fewer crowds and a different kind of beauty. Spring brings wildflowers and budding trees, while fall offers a display of vibrant autumn colors. However, these seasons can also bring unpredictable weather, including rain and even snow, so it's important to come prepared.
Activities and Attractions
The region offers a wealth of outdoor activities and attractions that can add to your camping experience. From hiking and fishing to wildlife viewing and stargazing, there's something for everyone.
Hiking is one of the most popular activities in the area, with over 700 miles of trails in Glacier National Park alone. These trails range from easy walks to challenging climbs, leading to stunning vistas, serene lakes, and even glaciers. Some of the must-do hikes include the Highline Trail, the Grinnell Glacier Trail, and the Trail of the Cedars.
Fishing is another popular activity, with numerous lakes and rivers teeming with a variety of fish species. Whether you're a seasoned angler or a beginner, you'll find plenty of opportunities to cast a line. Just remember to check the local fishing regulations and obtain any necessary permits.
Wildlife viewing is also a major draw for visitors. The region is home to a diverse array of wildlife, including grizzly bears, moose, elk, and over 260 species of birds. Always remember to view wildlife from a safe distance and never feed or approach animals.
Safety Considerations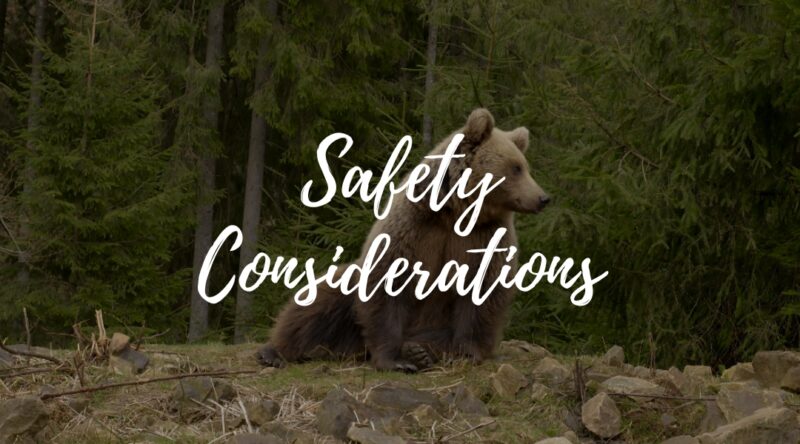 Safety should always be a top priority. This is bear country, so it's important to know how to store food and other attractants properly to avoid attracting bears to your campsite. Always use bear-resistant food storage boxes where provided, or hang your food at least 10 feet high and 4 feet from the trunk of a tree.
Wildfires are another risk in this region, particularly during the dry summer months. Always follow the park's regulations regarding campfires, and never leave a fire unattended. Be sure to fully extinguish your fire before leaving your campsite or going to bed.
Finally, always be prepared for changing weather conditions. The weather here can be unpredictable, and temperatures can drop significantly at night, even in summer. Pack appropriate clothing and gear, and always check the weather forecast before heading out on a hike or other outdoor adventure.
Equipment and Supplies
Packing the right equipment and supplies can make all the difference in your camping experience. At a minimum, you'll need a good quality tent, sleeping bag, and camping mat. A camping stove and cooking utensils are also essential for preparing meals, and don't forget the marshmallows for those campfire treats! Honestly, that's my favorite part.
Food storage is particularly important in a bear country. Invest in a bear-resistant food container, or bring along a rope and bag for hanging food if bear boxes are not provided at your campsite. Remember, all food and other attractants, including trash, dishes, and toiletries, must be stored properly to avoid attracting bears.
Other useful items to pack include a first aid kit, a map and compass or GPS, a headlamp or flashlight, and a multi-tool. And of course, don't forget your camera to capture the stunning scenery and wildlife you're sure to encounter!
Leave No Trace Principles
When camping here, it's important to follow the
Leave No Trace principles
. These guidelines help protect the natural environment and ensure that it can be enjoyed by future generations.
They include principles such as planning ahead and preparing, camping on durable surfaces, disposing of waste properly, leaving what you find, minimizing campfire impact, respecting wildlife, and being considerate of other visitors.
Practicing responsible camping also means staying on designated trails to prevent erosion and damage to vegetation, keeping a safe distance from wildlife, and not feeding animals.
Remember, we are a visitor in their home, and it's our responsibility to minimize our impact. Finally, always pack out what you pack in. This includes all trash, leftover food, and litter. Not only is this good practice, but in many places, it's also the law.
Nearby Accommodations and Services
For those who prefer not to camp, or for those times when the campgrounds are full, there are plenty of nearby accommodations available. These range from rustic cabins and lodges to more luxurious hotels and resorts.
Some popular options include the historic Lake McDonald Lodge in Glacier National Park and the charming town of Whitefish, which offers a variety of accommodations, restaurants, and shops. Essential services such as grocery stores, gas stations, and medical facilities can be found in the larger towns in the region, such as Kalispell and Whitefish.
In Glacier National Park, there are also a few general stores and gift shops where you can pick up basic supplies, souvenirs, and even grab a bite to eat. It's worth noting that services within the park are limited and often closed for the winter, so it's a good idea to stock up on supplies before you enter the park.
Also, remember that cell service can be spotty in the park and in remote areas of Northwest Montana, so plan accordingly.
FAQs
Are Campfires Allowed when Camping Here?
Campfires are typically permitted in designated fire rings, but it's important to check current fire restrictions before starting a fire.
Are There Any Guided Camping Tours Available in The Area?
Yes, there are guided camping tours offered by local outfitters that provide expert knowledge and assistance for an immersive experience.
Is Camping in Northwest Montana and Glacier National Park Suitable for Solo Travelers?
Absolutely! Many solo travelers find camping in this area to be a rewarding and enriching experience, allowing for personal growth and connection with nature.
Are There Any Restrictions on Camping Equipment, Such as Tents or RV Sizes?
Most campgrounds have size limitations, so it's important to check the specific requirements and plan accordingly.
Can I Bring My Pet?
Pets are allowed in developed campgrounds and must be kept on a leash. However, they are not permitted on trails or in the backcountry.
Conclusion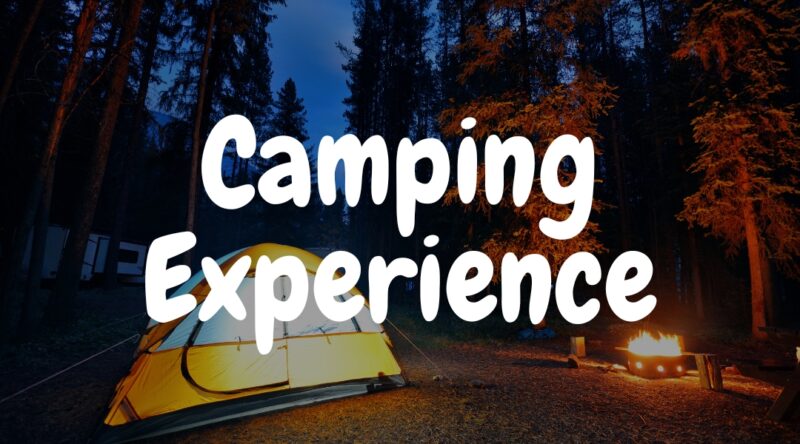 Camping in Northwest Montana and Glacier National Park offers a unique experience that's hard to match. From the stunning landscapes and diverse wildlife to the sense of adventure and connection with nature, it's an experience that will leave you with lasting memories.
With a bit of planning and preparation, you can ensure a safe and enjoyable camping experience (and practice pitching your tent before you come here, take it from me).
So why wait? Start planning your camping trip today. The natural wonders of the area are waiting to be explored, and there's no better way to experience them than by camping under the stars in one of the most beautiful places on Earth.
Discover the thrill of traversing scenic trails, immersing yourself in the breathtaking beauty of Montana's wilderness, while engaging in the exhilarating activities of mountain biking and bicycling.