Columbia Falls, a gem hidden away in Montana's Flathead County, might not be on everyone's radar. Yet, this unassuming town is one of the last authentic Montana experiences. Steeped in history, surrounded by stunning natural beauty, and brimming with friendly locals, it's a destination that deserves a place on your travel bucket list.
The Gateway to Glacier National Park
Columbia Falls is fondly known as the gateway to Glacier National Park, one of the most beautiful national parks in the United States.
An Introduction to Glacier National Park
Glacier National Park, fondly known as the "Crown of the Continent," graces the northern edge of Montana. Over a million acres of pristine wilderness, the park hosts over 130 named lakes, more than 1,000 species of plants, and hundreds of species of animals.
Visitors to the park can embark on over 700 miles of trails, allowing for leisurely strolls through ancient forests or challenging hikes across rugged terrain. They can expect to encounter scenic waterfalls, dense forests, alpine meadows, and imposing mountains. With luck, they may even spot local wildlife like grizzly bears, moose, and mountain goats.
Experiencing Glacier National Park from Columbia Falls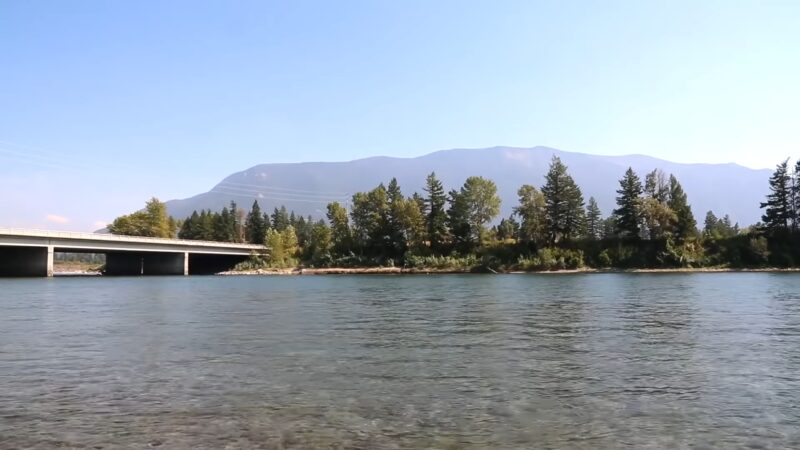 While the park's west entrance is in West Glacier, Columbia Falls offers an excellent base for exploring the park. The drive from Columbia Falls to the park's entrance is a scenic route, rewarding visitors with stunning views of forests, mountains, and, often, wildlife.
For early risers, a sunrise drive along Going-to-the-Sun Road, the main highway through Glacier National Park, is a must. As the sun illuminates the mountains and valleys, it's a sight that'll leave you breathless.
Guided tours are available for those looking for a more structured exploration of the park. Experienced guides provide invaluable insights into the park's flora, fauna, and history.
Adventure and Recreation
Columbia Falls isn't just a base for exploring Glacier National Park. The town itself offers a plethora of outdoor activities for those seeking an adrenaline rush.
Whitewater Rafting on the Flathead River
Running through Columbia Falls is the Flathead River, a river system that's a favorite among thrill-seekers. Whitewater rafting on the Flathead is an unforgettable experience that combines breathtaking scenery with exhilarating adventure.
In the warmer months, guided rafting trips ranging from a few hours to several days are available. Whether you're a beginner or an experienced rafter, these trips are designed to cater to different skill levels. Some even include fishing opportunities, allowing you to catch trout while navigating the river's rapids.
Skiing at Whitefish Mountain Resort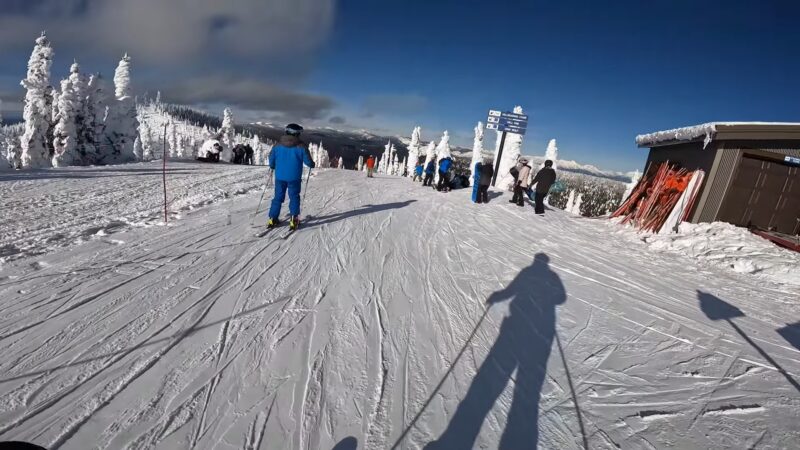 A short drive from Columbia Falls is Whitefish Mountain Resort, a paradise for winter sports enthusiasts. Known for its incredible snowfall, the resort boasts over 3,000 acres of skiable terrain.
Skiers and snowboarders of all levels can choose from over 100 marked trails. The resort also offers night skiing, allowing you to carve your way down the slopes under a starlit sky. For those looking for more relaxed snow activities, there's also snowshoeing, sleigh rides, and tube parks.
A Glimpse into Montana's Past
Columbia Falls offers not just natural wonders but also a peek into Montana's history and culture.
The Montana Vortex and House of Mystery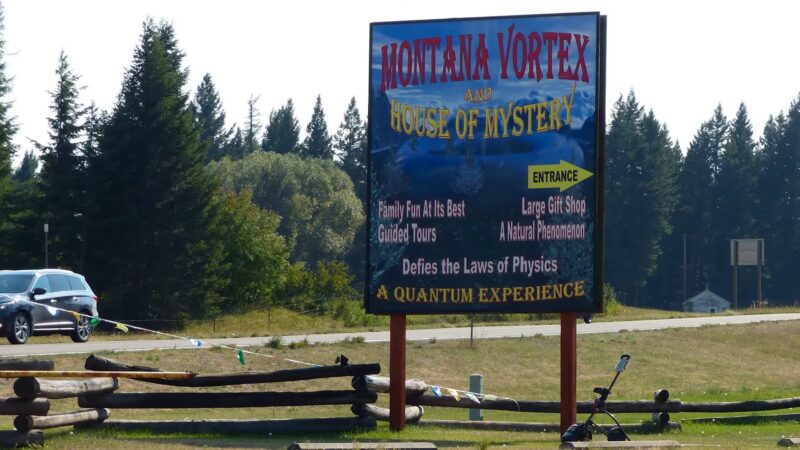 One of the more unusual attractions in the area, the Montana Vortex and House of Mystery, promises an experience that defies the laws of physics. Located just outside Columbia Falls, this gravitational anomaly is a source of fun, intrigue, and bafflement.
As you step into the House of Mystery, you'll find yourself standing at strange angles and feeling shifts in height and size. While scientists have yet to explain these phenomena fully, a visit here makes for a memorable, if not slightly dizzying, experience.
Columbia Falls' Historic Downtown
Taking a stroll through Columbia Falls' historic downtown is like stepping back in time. The well-preserved buildings and quaint shops are reminiscent of a bygone era, showcasing the rich history of the area.
The Nucleus District, the town's historic center, boasts old-fashioned storefronts and unique small businesses. Here, you can shop for locally made goods, savor local cuisine, and experience the warm hospitality of the town's residents.
Be sure to visit Depot Park, a community hub that hosts a farmers market, live music events, and festivals throughout the year. This park, located in the heart of downtown, is the perfect place to relax, picnic, or simply people-watch.
Dining and Cuisine
A trip to Columbia Falls isn't complete without indulging in the local cuisine, a unique blend of classic Montana staples, and innovative, locally-sourced dishes.
Savoring Montana's Finest at Backslope Brewing
Backslope Brewing is a must-visit for foodies and beer connoisseurs alike. Located in the heart of Columbia Falls, this popular brewpub offers a dynamic menu and an array of locally crafted beers.
At Backslope, you can sample unique takes on classic Montana dishes such as elk burgers, rainbow trout, and huckleberry cheesecake. As for the beer, options range from traditional brews to innovative concoctions, with many featuring Montana-grown barley and locally sourced ingredients.
Farm-to-Table Excellence at Three Forks Grille
Another culinary gem in Columbia Falls is Three Forks Grille. Committed to serving fresh, locally sourced food, this restaurant provides a delightful farm-to-table dining experience.
The menu changes seasonally to showcase the best of what local farmers and ranchers have to offer. Diners can expect dishes such as Montana-raised bison meatloaf, organic chicken, and fresh Flathead cherries; all served in a warm and inviting atmosphere.
Where to Stay in Columbia Falls
When it comes to accommodations, Columbia Falls offers a variety of options, from quaint bed and breakfasts to luxury lodges.
The Quintessential B&B Experience at Moss Mountain Inn
Nestled on the edge of the Flathead National Forest, Moss Mountain Inn offers the quintessential bed and breakfast experience. This eco-friendly inn combines rustic charm with modern amenities, providing a comfortable retreat after a day of exploration.
Guests can enjoy home-cooked organic breakfasts, cozy rooms with forest views, and easy access to nearby hiking trails. On cooler evenings, the fireplace lounge serves as a perfect spot for relaxation and camaraderie among fellow travelers.
Luxury Lodging at Cedar Creek Lodge
For a touch of luxury, consider staying at Cedar Creek Lodge. This hotel combines the atmosphere of a mountain lodge with upscale amenities, making it an excellent choice for travelers seeking comfort and convenience.
Amenities include an indoor pool, a fitness center, and spacious rooms with modern furnishings. It's also conveniently located, with downtown Columbia Falls, Glacier National Park, and various recreational areas just a short drive away.
Exploring Beyond Columbia Falls
While there's plenty to see and do within Columbia Falls, the surrounding area also boasts numerous attractions.
A Visit to Flathead Lake
South of Columbia Falls lies Flathead Lake, the largest natural freshwater lake west of the Mississippi. With its crystal-clear waters and surrounding mountain vistas, it's a popular spot for boating, fishing, and camping.
For a unique experience, take a drive around the lake and stop by the various cherry orchards along the way. The Flathead area is known for its succulent cherries, and many orchards offer pick-your-own experiences during the summer months.
Discovering the Charm of Whitefish
Just a short drive from Columbia Falls is the resort town of Whitefish. Known for its vibrant arts scene, boutique shopping, and exceptional dining, Whitefish is well worth a visit.
Stroll down Central Avenue, where you'll find local art galleries, unique shops, and restaurants serving everything from sushi to steak. If you're there during winter, don't miss the opportunity to ski on the renowned slopes of Whitefish Mountain Resort.
Final Words
And there you have it – a small town with big surprises, nestled in one of the most beautiful corners of the world. Whether you're an adventure enthusiast, a history buff, or a nature lover, Columbia Falls has something for everyone. It's a testament to the beauty, diversity, and charm that Montana has to offer.