I'm a huge winter sports fan. In the heart of Northwest Montana, where nature's beauty knows no bounds, I find myself on the edge of a snowy precipice, ready to conquer the slopes. The thrill of downhill skiing electrifies my senses as I carve through powdery trails, each turn bringing me closer to a sense of pure freedom.
Winter in this region is not just a season; it's a captivating journey that ignites the adventurer within me and.
So, if you're ready to join me on this journey, bundle up, feel the excitement coursing through your veins, and let's create unforgettable memories together in this snowy paradise.
Downhill Skiing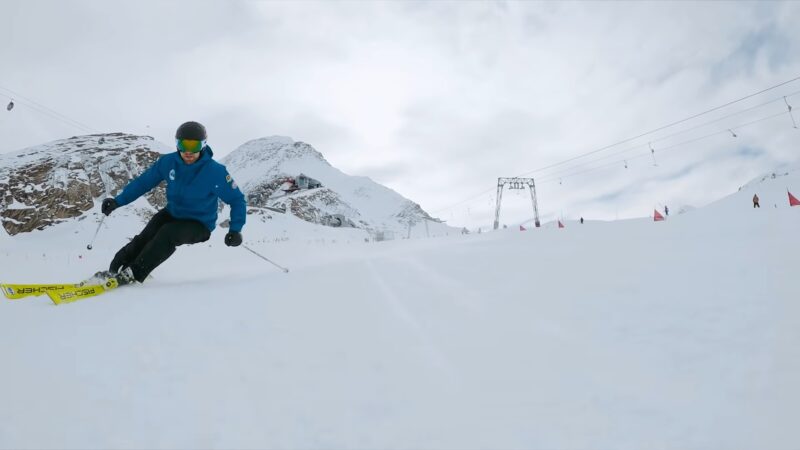 Northwest Montana is a downhill skier's paradise, boasting world-class ski resorts with vast terrains catering to all levels.  The region is renowned for its consistent snowfall, creating ideal conditions for skiers who crave the thrill of carving fresh tracks in deep powder.
Whitefish Mountain Resort on Big Mountain, with its stunning views over Glacier National Park, is a must-visit destination. The resort offers a wide variety of runs, from beginner-friendly green runs to adrenaline-pumping black diamonds.
The more daring can explore the challenging terrain of Hellroaring Basin, known for its advanced and expert runs.
Blacktail Mountain Ski Area, perched above the charming town of Lakeside, is another gem in Northwest Montana's crown. This upside-down ski area, where you drive to the top and ski down, offers breathtaking views of Flathead Lake. It offers a wide variety of runs, ensuring that skiers of all levels can enjoy the pure joy of downhill skiing.
Cross Country Skiing: Exploring Winter Wonderland on Skis
Cross-country skiing is a popular pastime in this region, providing a unique and peaceful way to explore the area's winter beauty. This low-impact winter sport not only offers a fantastic aerobic workout but also allows you to immerse yourself in tranquil winter landscapes, far from the hustle and bustle of the downhill slopes.
The Glacier Nordic Club maintains an extensive network of trails in and around Whitefish, offering groomed tracks for both classic and skate skiing. These trails meander through dense forests and open meadows, providing stunning views of the surrounding mountain ranges.
Lone Pine State Park, near Kalispell, is another fantastic destination for cross-country skiing, with a variety of trails that cater to different skill levels.
For those seeking a truly unique cross-country skiing experience, the Going-to-the-Sun Road in Glacier National Park is hard to beat. In winter, much of this iconic road is closed to vehicular traffic, providing a pristine path for cross-country skiers to explore the park's stunning winter beauty.
Check trail conditions and avalanche reports before setting off, as the park's winter environment can be challenging.
Snowmobiling
If you're looking for an adrenaline-fueled winter activity, snowmobiling should be at the top of your list. With an extensive trail network running through spectacular mountain landscapes and vast, open meadows, this region offers one of the best snowmobiling experiences in the country.
Flathead Valley offers a plethora of snowmobiling opportunities, with a variety of trails suitable for beginners and experts alike. Desert Mountain, near Kalispell, is a popular destination for snowmobilers, boasting a range of trails and stunning panoramic views.
For those seeking more of a challenge, Crane Mountain in the Swan Range offers high-elevation riding and breathtaking views of Glacier National Park and the Bob Marshall Wilderness.
If you're looking for a guided experience, several companies in the region offer snowmobiling tours, providing not only the necessary equipment but also the local knowledge to ensure a safe and exciting ride.
When snowmobiling, always respect the regulations and closures in place to protect wildlife and their habitats during the harsh winter months.
Dog Sledding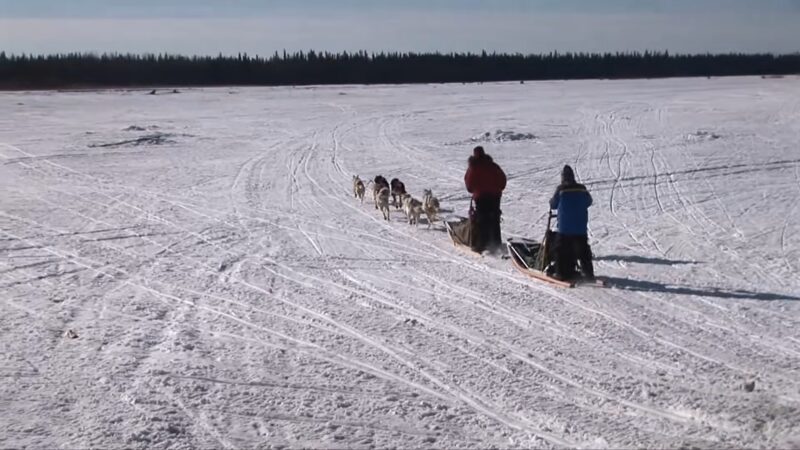 For those seeking a truly unique winter adventure, dogsledding offers an unforgettable experience. This traditional form of winter transportation connects you with the rich history of the region, offering a thrilling ride through the winter wilderness.
Several local outfitters offer dogsledding experiences, where you'll be whisked away by a team of well-trained sled dogs. Dog Sled Adventures, based in Olney near Whitefish, provides a variety of trips through dense forests and open fields, where you'll have a chance to spot winter wildlife like elk and snowshoe hare.
Whether you're bundled up in the sled or trying your hand at "mushing" under the watchful eye of your guide, dogsledding is a magical way to experience the winter landscape. You'll also get a chance to connect with the incredible sled dogs, whose energy and enthusiasm are truly contagious.
Don't forget to dress warmly, bring a camera, and be prepared for an unforgettable winter adventure.
Safety First: Essential Tips for Winter Sports Enthusiasts
Engaging in winter sports in Northwest Montana is exhilarating, but safety should always be the top priority. From wearing the right gear to understanding the trail conditions, there are several factors to consider before heading out for your adventure.
When downhill skiing or snowboarding, ensure you're equipped with proper gear. This includes a helmet, goggles, and appropriate outerwear. Stay within your skill level and stick to marked trails. If you're a beginner, consider taking a lesson from a certified instructor. Ski patrollers are there to help, so don't hesitate to ask for assistance if needed.
For cross-country skiers and snowmobilers, knowing the current trail conditions and weather forecast is crucial. Always check the local avalanche forecast before setting off, and ensure you're carrying essential safety equipment, such as an avalanche transceiver, shovel, and probe.
Remember that cell phone service can be spotty in remote areas, so let someone know your plans before you go.
Finally, when dogsledding, always follow the instructions of your guide. They are trained professionals who understand the behavior of the dogs and know how to navigate the winter landscape safely. Despite their fluffy fur, dogs can get cold too, so ensure they are properly taken care of during your trip.
Natural Beauty of Northwest Montana
One of the most significant attractions of winter sports in this region is the opportunity to immerse oneself in its stunning natural beauty. The snow-covered mountains, frosted forests, and frozen lakes offer a serene backdrop for all your winter adventures.
Even when you're not actively participating in winter sports, there are plenty of opportunities to embrace the serene beauty of the season. Take a winter walk, build a snowman, or simply sit by a roaring fire with a hot drink and watch the snowflakes fall.  The tranquility of winter in Northwest Montana is truly something to savor.
Family-Friendly Winter Activities: Fun for All Ages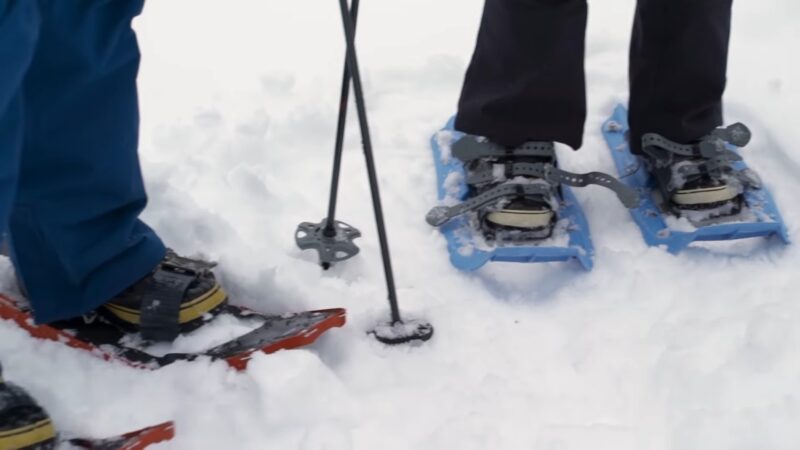 The region isn't just for adrenaline junkies – it also offers a wide range of winter activities that the whole family can enjoy. From tubing and ice skating to snowshoeing and wildlife viewing, there's plenty of winter fun to be had for all ages.
Many ski resorts in the region, including Whitefish Mountain Resort and Blacktail Mountain, offer designated tubing hills, providing a fun and accessible way for kids and adults alike to enjoy the snow.
If your family prefers gliding over ice rather than snow, the Woodland Ice Center in Kalispell offers public ice skating sessions throughout the winter.
Snowshoeing is another fantastic family-friendly winter activity, allowing you to explore the winter landscape at your own pace. It's relatively easy to learn, making it suitable for all ages and fitness levels.  Several parks and nature centers in the region, such as Lone Pine State Park and the Glacier Nordic Center, offer snowshoe rental and guided tours.
Relaxation and Indulgence
After a day of winter adventures, there's nothing quite like unwinding with some après-ski indulgence. Whether it's relaxing sore muscles in a hot spring, pampering yourself at a spa, or enjoying a hearty meal at a local restaurant, Northwest Montana offers a range of options to help you relax and refuel.
For a truly restorative experience, head to the Symes Hot Springs Hotel and Mineral Baths in Hot Springs. Here, you can soak in natural mineral hot springs, known for their therapeutic properties. Alternatively, check out the spa at the Lodge at Whitefish Lake, where you can enjoy a massage or a facial in a cozy, luxurious setting.
If you're looking for a culinary treat, you'll find plenty of options in the region. From hearty American fare at The Montana Club in Kalispell to upscale dining at the Whitefish Lake Restaurant, there's a cuisine and atmosphere to suit every palate and mood.
Magic of Northwest Montana
Winter in this area offers a wealth of photographic opportunities, whether you're an experienced shutterbug or just want to capture memories of your trip. The snow-covered landscapes, vibrant winter skies, and action-packed winter sports provide a plethora of compelling subjects.
When photographing winter landscapes, consider shooting during the golden hours (the first hour after sunrise and the last hour before sunset) for the most beautiful light.
Be prepared for the challenges of shooting in cold weather. Keep batteries warm, as they can drain quickly in the cold, and protect your equipment from moisture. Action shots of winter sports can result in spectacular photos. Try using a fast shutter speed to freeze the action, or experiment with panning shots to convey a sense of speed.
Always remember, safety first – keep a safe distance from your subject, and be aware of your surroundings.
Wildlife Encounters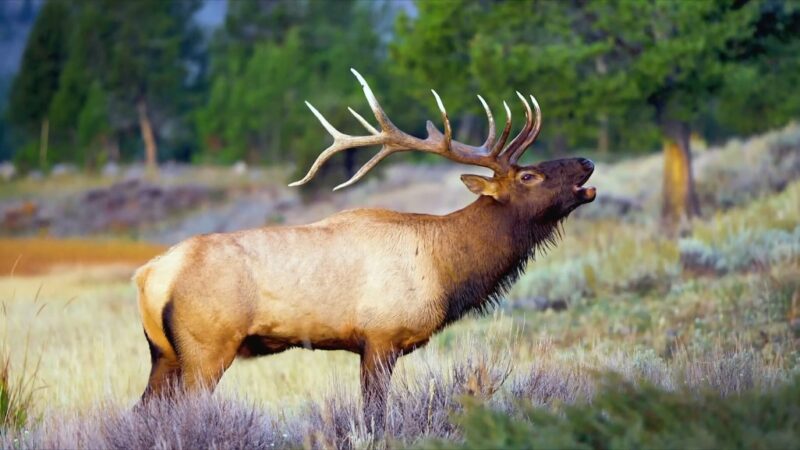 Even in the depths of winter, Northwest Montana teems with wildlife. From elk and bighorn sheep to bald eagles and snowshoe hares, there's a wealth of creatures to spot during your winter adventures.
The Bison Range, though partially closed during the winter, offers a scenic drive where you might spot herds of bison, as well as elk, white-tailed deer, and bighorn sheep.  At the Ninepipe Wildlife Refuge, you can see a variety of wintering birds, including bald eagles and rough-legged hawks.
It is crucial to view wildlife from a safe distance, and never feed or approach wild animals. Also, respect any trail closures or restrictions in place to protect wildlife during the challenging winter months.
FAQs:
Can you see the Northern Lights in Northwest Montana during winter?
While the Northern Lights are not commonly seen in this region, there are occasional sightings during periods of heightened solar activity and clear, dark skies.
What are some additional winter activities?
Apart from skiing, snowmobiling, and dog sledding, other winter activities to enjoy in Northwest Montana include ice fishing, ice climbing, snowshoeing, winter hiking, and snow tubing.
Are there winter camping options available?
Yes, there are, including established campgrounds and backcountry camping for experienced winter campers.
What is the highest peak to ski on in Northwest Montana?
The highest peak for skiing in this region is Big Mountain, also known as Whitefish Mountain, which reaches an elevation of 6,817 feet.
What are the best months for skiing and snowmobiling?
The best months for skiing and snowmobiling in Northwest Montana are typically December through March, when snow conditions are most favorable.
Final thoughts
From downhill and cross-country skiing to snowmobiling and dog sledding, Northwest Montana offers a wealth of winter sports and activities for all ages and abilities.
Beyond the sports themselves, the region offers stunning natural beauty, an abundance of wildlife, and a range of après-ski delights to make your winter adventure even more memorable.