Flathead Valley, nestled in the heart of Montana, is a paradise for fishing enthusiasts. This unique destination offers an exceptional blend of natural beauty, diverse fish species, and thrilling challenges that provide an unforgettable angling experience.
From the vast, clear waters of Flathead Lake to the trickling streams and cascading rivers, it's a place that resonates with the serenity and excitement that comes from a day spent fishing. In this blog post, we will delve into the allure of Flathead Valley's fishing and fly fishing opportunities, exploring the landscape, the species you might encounter, local regulations, and tips for a successful trip.
This guide is a must-read for beginners and experienced anglers alike, as it provides insights that are sure to enhance your next expedition.
The Lay of the Land
The Flathead Valley, bordered by the spectacular Rocky Mountains, is home to some of the most stunning fishing spots in the United States. Flathead Lake, the largest natural freshwater lake west of the Mississippi, is a popular destination due to its depth and breadth, providing a home for a myriad of fish species.
Additionally, there are numerous rivers and streams that flow through the valley, including the Flathead and Swan Rivers, each offering their own unique angling adventures. The geographical diversity of the Flathead Valley allows for a wide variety of fishing experiences.
Whether you prefer the tranquility of a quiet stream, the challenge of a flowing river, or the vast expanse of a deep lake, there's a spot for you. Anglers will enjoy the peacefulness of the setting, punctuated by the calls of birds and the gentle rustle of leaves.
Abundant Species to Catch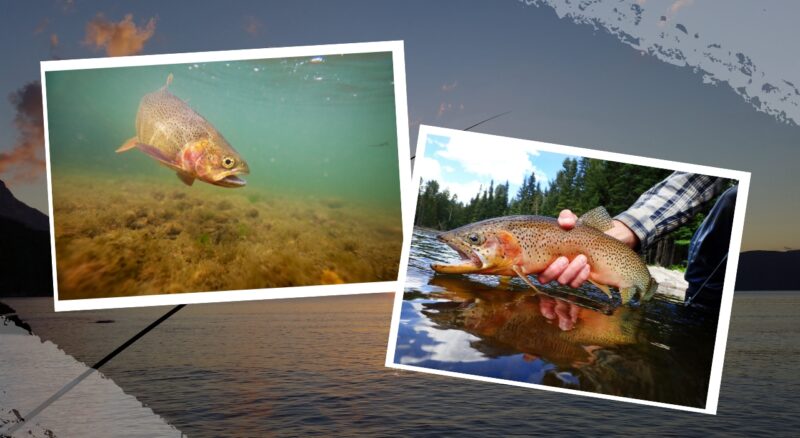 In Flathead Valley, there's an abundant array of fish species that thrive in its waters. Flathead Lake is particularly well known for its lake trout, but you can also find yellow perch, whitefish, and bull trout. In the valley's rivers and streams, expect to find cutthroat trout, rainbow trout, brook trout, and even the occasional northern pike.
Lake Trout: Lake trout are the prize catch in Flathead Lake, with some specimens reaching impressive sizes. These deep-dwelling fish are a challenge to catch, requiring deep trolling techniques.
Cutthroat Trout: The native Westslope Cutthroat Trout is a favorite among fly fishermen. These fish, found in the colder waters of the valley's rivers and streams, are known for their striking coloration and spirited fight.
Seasons and Regulations
Fishing in Flathead Valley is a year-round activity, but the species you target may vary depending on the season. Spring and fall are prime times for lake trout, while summer offers the best conditions for fly fishing the rivers and streams for cutthroat and rainbow trout.
Always remember to check local regulations before you head out, as some species may have seasonal restrictions or catch limits. Montana Fish, Wildlife & Parks manages the fishing regulations in Flathead Valley.
They require all anglers over the age of 12 to hold a valid license. Licenses can be purchased online or at various local retailers, and they come in several options – from two-day licenses for short visits to season licenses for residents and non-residents alike.
Essential Gear and Tackle
Your gear will be determined by the type of fishing you intend to do. For lake fishing, you'll need a sturdy rod and reel capable of deep trolling, along with a selection of lures to attract the lake's trout. Fly fishing requires more specialized equipment, including a fly rod, flies, waders, and often a vest. Some recommended gear includes:
Deep-trolling gear: Downriggers, flashers, and spoons are popular for targeting lake trout in the depths of Flathead Lake.
Tackle: Consider bringing a selection of dry flies, nymphs, and streamers to match the local hatch. Keep an eye on local fishing reports for advice on what's working.
Fly Fishing Tips and Techniques
Fly fishing in the streams and rivers of Flathead Valley is a rewarding experience, but it requires a unique skill set. For beginners, it's crucial to learn the basics of casting, such as the overhead and roll casts, before hitting the water. Learning to "read" the water and understand where fish are likely to be holding is another critical skill. Here are a few tips to increase your success in Flathead Valley:
Watch the Hatch: The type of insects hatching at any given time can dictate what type of fly to use. Observing and matching the hatch can significantly increase your chances of a strike.
Mind Your Presentation: Trout are notoriously wary creatures. A delicate presentation of your fly – that is, casting your fly so that it lands gently on the water – can make a difference.
The Angling Community
One of the most appealing aspects of fishing in Flathead Valley is the warm, welcoming, angling community. Whether you're a seasoned veteran or a first-time visitor, local anglers are always eager to share their knowledge and experiences, making your adventure even more enriching.
You'll find a wealth of resources from local fishing shops, guide services, and fishing clubs, all eager to help. Additionally, community events such as fishing derbies and festivals provide exciting opportunities to engage with fellow anglers and compete in a friendly atmosphere.
Hiring a Guide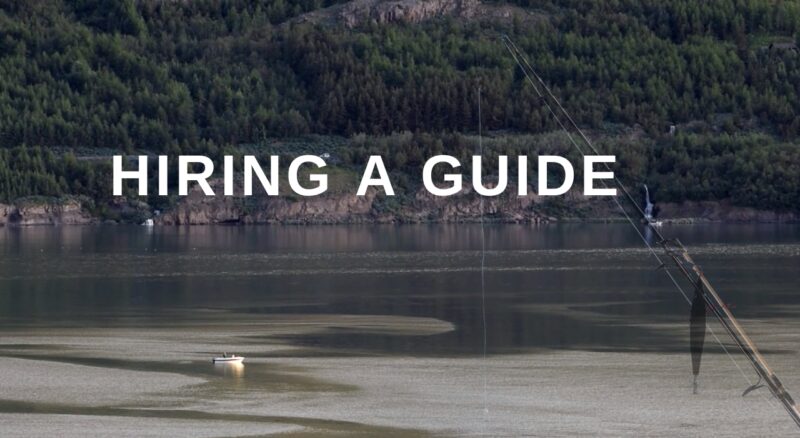 Hiring a local guide can significantly enhance your fishing experience in Flathead Valley. Guides offer a wealth of local knowledge, from the best spots and techniques to the intricacies of local regulations.
They'll also provide gear and tackle, making it an easy and convenient option, especially for first-time visitors. There are numerous guide services in the Flathead Valley area, offering both lake and fly fishing excursions. When choosing a guide, consider their experience, customer reviews, and the services they offer to ensure they match your aspirations.
Preserving the Natural Beauty
As we revel in the angling paradise that is Flathead Valley, it's crucial to remember our role in preserving this incredible ecosystem. The "Leave No Trace" principles remind us to respect wildlife, dispose of waste properly, and leave what we find.
Moreover, catch-and-release practices can ensure that future generations of anglers can experience the thrill of catching these majestic fish. Many anglers in Flathead Valley promote this practice, particularly when fly fishing for species like cutthroat trout.
Local Resources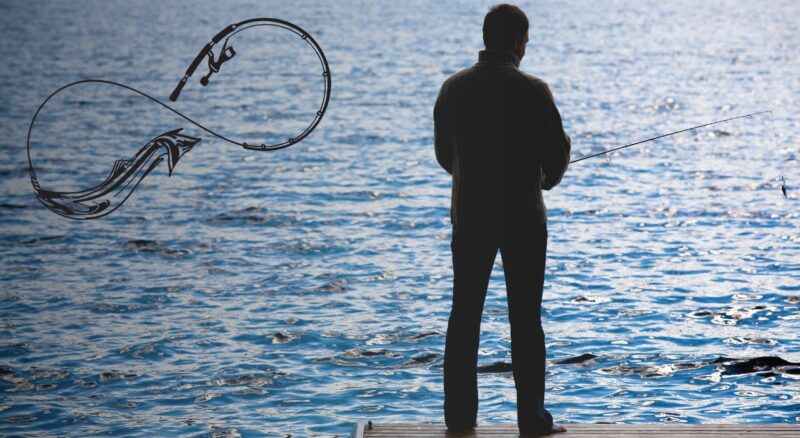 When you plan your trip to Flathead Valley, make sure to utilize the numerous local resources available. Local bait and tackle shops, fishing clubs, and online communities can offer invaluable insights about current conditions, hotspots, and what equipment or bait is currently working best.
In addition to these resources, don't overlook the wealth of knowledge from local anglers. Often, a friendly conversation at the bait shop or on the dock can yield some of the best fishing tips.
Tournaments
Flathead Valley hosts several fishing tournaments throughout the year, adding an extra layer of excitement to your adventure. These tournaments, usually focusing on the lake trout in Flathead Lake, bring together anglers from around the region to compete and share their passion for fishing.
It's a fantastic opportunity to immerse yourself in the local fishing community, learn from other anglers, and maybe even win some prizes! Make sure to check local listings for upcoming events.
Family Fishing in Flathead Valley
The Flathead Valley experience isn't just for the seasoned angler – it's a family affair! With the wide variety of fishing spots, from easily accessible docks on Flathead Lake to kid-friendly ponds and streams, there's an experience for all ages and skill levels here.
Fishing is a great way to introduce kids to the joys of the outdoors, teaching them about the local ecosystem while instilling a lifelong appreciation for nature. Plus, there's nothing quite like the excitement of a child reeling in their first fish!
Frequently Asked Questions
1. What's the best time to fish in Flathead Valley?
While you can fish year-round in Flathead Valley, specific species have peak times. Spring and fall are the best for lake trout, and summer is prime for river and stream fly fishing.
2. Do I need a license to fish in Flathead Valley?
Yes, everyone over the age of 12 needs a valid fishing license. These can be purchased online or at local retailers.
3. Can I hire a fishing guide in Flathead Valley?
Absolutely! Numerous guide services offer both lake and fly fishing experiences. Hiring a guide can enhance your trip, especially if it's your first time visiting.
Final Words
Flathead Valley in Montana is an angler's paradise, offering a vast range of fishing experiences against a backdrop of natural splendor. From the thrill of pulling a lake trout from the depths of Flathead Lake to the finesse of fly fishing for cutthroat in a sparkling stream, there's an adventure here for every angler.
Just remember to respect this beautiful place, and you're sure to have an unforgettable experience. Fishing in Flathead Valley is more than just a pastime – it's an immersive experience that connects us with nature, challenges our skills, and provides a rewarding sense of peace and fulfillment.
So, whether you're a seasoned pro or a novice eager to cast your first line, Flathead Valley welcomes you.